BIG TEN
A 2023 New Year's resolution for every Big Ten football team
The trouble with New Year's resolutions, especially if they're made a few flutes of champagne into New Year's Eve, is that they are easy to forget.
Do you remember what you aspired to do in 2022? And if so, did you actually do it?
Congrats if the answer is "yes" to either of those questions. You've got me beat. But how did you do compared to Big Ten football teams?
I decided to find out. A year ago, I made resolutions for every Big Ten team. So in addition to renewing the tradition for the new year, I'm also grading each program on how it lived up to its 2022 goals.
Illinois
2022 resolution: Learn how to pass
It happened! Transfer Tommy DeVito lifted 2021's last-place B1G passing offense to a league-leading 69.8% completion rate and a more respectable 9th in yards per attempt.
2023 resolution: Figure out how to replace everyone important
Bret Bielema doesn't need to literally replace every piece of his surprising 2022 team, but it sure feels that way.
It begins with Illinois' top-ranked scoring defense. Defensive coordinator Ryan Walters parlayed that success into the Purdue head coaching job.
Bielema also has to replace some of the most talented players in the past decade of Illinois football — running back Chase Brown, safety Sydney Brown, cornerback Devon Witherspoon and DeVito.
Indiana
2022 resolution: Identify a new quarterback
Oof.
Shell-shocked transfer Connor Bazelak was a bust behind Indiana's inept offensive line. QB3 Dexter Williams II finally gave the Hoosiers a spark, but suffered a serious knee injury against Purdue. A great deal hinges on when and if he bounces back.
Meanwhile, former Indiana star Michael Penix Jr. finally stayed healthy for a season playing behind a top offensive line, firing for 357 yards per game and 31 touchdowns at Washington.
2023 resolution: See above, plus strengthen NIL
Indiana's 3 other scholarship quarterbacks jumped into the transfer portal, so the Hoosiers need a savior. And they aren't the only ones jumping in the portal. Several top players have hit the exits, including edge rusher Dasan McCullough (Oklahoma) and tight end AJ Barner (Michigan).
As Tom Allen alluded to on his radio show this November, Indiana is behind the ball in the Name, Image and Likeness game. That has to change, or a program like IU will be left in the dust.
Iowa
2022 resolution: Find any semblance of offense
Little did we know the 2021 Hawkeyes were downright explosive — likely because Iowa ranked 99th nationally with 23.4 points per game. Led by a senior quarterback, this year's Hawkeyes fell to 123rd and 17.4 points per game.
2023 resolution: See above
Unless Kirk Ferentz announces a dramatic staff shakeup, presume Iowa will be going into 2023 with the same plan of attack. Which does not bode well. However, Michigan transfers Cade McNamara and Erick All might at least give Iowa's offense a semblance of hope next season.
Maryland
2022 resolution: Stop someone
Maryland improved from 97th nationally in scoring defense last season to 59th in 2022. That's definitely progress.
2023 resolution: Get ranked
The Terps have not finished the season in the Top 25 since the year someone decided it was a good idea to fire Ralph Friedgen. Maryland has spent exactly 1 week ranked since joining the Big Ten in 2014, then squandered it with a loss to Temple.
Sports Betting in Big Ten Country
There is big news coming to the upcoming 2022-23 Big Ten football season (and NFL season). Ohio online sports betting and Maryland sports betting are on the way.
21+ and present in OH. Gambling Problem? Call 1-800-GAMBLER.
Mike Locksley is moving the program forward, but the hurdle of national recognition remains.
Michigan
2022 resolution: Prove 2021 wasn't a flash in the pan
Mission accomplished. The Wolverines are back. Opposing fans are annoyed by the sound of "The Victors" in a way that hasn't resonated for decades.
2023 resolution: Win a Playoff game
The upside of Michigan's back-to-back CFP semifinal failures? It makes for an easy resolution — though easy resolutions are not easily accomplished.
Michigan State
2022 resolution: Keep Tuck buildin'
Does building a basement still count?
Michigan State took a major step downward in 2022, falling from 11-2 to 5-7 with an embarrassing off-field incident that led to criminal charges against Spartans players thrown in for good measure.
2023 resolution: Find stability
It's been a roller coaster for Mel Tucker — 2-5 in an understandably tough 2020 before a top 10 finish in 2021 and the complete mess that was 2022.
Somewhere in between 5-7 and 11-2 would suffice in showing that the program is finding its footing and that '21 wasn't a one-off.
Minnesota
2022 resolution: Beat Iowa
The Gophers matched their 2021 record, finishing 9-4 after a bowl win. In that regard, Minnesota's season was a success.
But PJ Fleck remained winless against the Hawkeyes, somehow losing 13-10 despite piling 399 yards on Iowa's vaunted defense.
2023 resolution: Beat Iowa
Fleck has the "Beat Wisconsin" thing pretty well figured out at this point, but one obstacle continues to impede his program's progress. Get Floyd of Rosedale back to Minnesota for the first time since 2014.
Nebraska
2022 resolution: Hire a special teams coordinator
The Huskers did so, and showed marked improvement on special teams under Bill Busch, even blocking a punt for a touchdown for the first time since leaving the Big 12.
Busch did so well, in fact, that he was promoted to interim defensive coordinator after Erik Chinander was fired from his role a week after Scott Frost. Which, of course, demonstrates that Nebraska had far bigger issues than special teams.
2023 resolution: Bowl game
What's life without ambition?
Nebraska fans shouldn't expect a bowl berth in Year 1 under Matt Rhule. His rebuilds at Temple and Baylor didn't hit bowl eligibility until Year 2. But it should still be Nebraska's 2023 aspiration. As USC demonstrated this season, quick turnarounds are easier to come by in the transfer portal multiverse.
Northwestern
2022 resolution: Do everything better
Ever the iconoclasts, the Wildcats went the opposite direction of last year's resolution and did everything worse. Northwestern's only win was against Nebraska in Ireland. The 11 consecutive losses thereafter resulted in the program's worst season since 1989.
2023 resolution: Actually do everything better
This really shouldn't be that difficult. Northwestern was 128th in scoring offense and 84th in scoring defense this season. There's ample room to improve in both categories — and not much room to do worse.
Ohio State
2022 resolution: Beat Michigan
Me, 1 year ago today:
At most, the Buckeyes will be coming into next season's Michigan game with 1 conference loss and thus playing for the Big Ten East title. For Ohio State, 2022 is all about exacting revenge.
Time to reset the clock.
2023 resolution: Beat Michigan
This would have been a lot cooler if it was happening next week. Instead, the Bucks are stuck waiting for the usual date of hate at the end of November.
Penn State
2022 resolution: Establish the run
Thank you, Nick Singleton and Kaytron Allen.
Penn State's impressive freshman running backs revitalized a ground game that finished 117th nationally in yards per carry in 2021. The Nittany Lions improved from 11 rushing touchdowns in '21 — also 117th — to 25 in 2022, which ranks 40th with the Rose Bowl yet to play.
2023 resolution: Beat Michigan and/or Ohio State
James Franklin is 2-15 against top-10 opponents at Penn State and hasn't notched a win of that caliber since beating Ohio State in 2016.
Penn State's current freshman class and the crop coming in next fall are the basis upon which a Big Ten title should be built. But getting there still demands beating 1 or both of the East's big boys.
It's time for Franklin to get it done.
Purdue
2022 resolution: Win the West
Bravo, Boilermakers. A smarter person than myself would have placed a futures bet on Purdue reaching this resolution.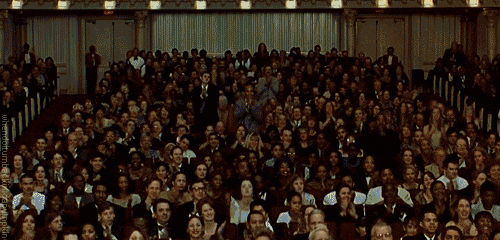 2023 resolution: Find your new identity
Ever since Joe Tiller arrived in 1997, Purdue's identity has largely been the same — albeit not exactly with success under Danny Hope or Darrell Hazell.
After hiring the nation's brightest up-and-coming defensive coordinator as its new head coach, Purdue may look considerably different in 2023 and beyond. There will still be plenty of passing under new offensive coordinator Graham Harrell. But Ryan Walters might give Purdue's defense a level of oomph unseen since Rosevelt Colvin's days in West Lafayette.
Rutgers
2022 resolution: Win a bowl game
Looks like we got a bit ambitious about Rutgers' potential following 2021's accidental, Covid-related Gator Bowl appearance.
2023 resolution: Learn how to pass
The Scarlet Knights rank 124th nationally in passing yardage and completion percentage, 123rd in yards per attempt, 115th in touchdowns and 110th in interceptions thrown.
That's no way to live. The forward pass has been part of college football since 1913. It shouldn't be as difficult as Rutgers is making it. Mike Teel's school records will never be broken at this rate.
Wisconsin
2022 resolution: Hire an offensive coordinator
Paul Chryst stepped back from play calling, wisely hiring Bobby Engram as Wisconsin's new offensive coordinator. Alas, it ended up being too late to save himself. Tied to the inconsistent Graham Mertz, another 2-3 start to the season cost Chryst his job.
2023 resolution: Make the offensive unrecognizable
Luke Fickell hired former North Carolina offensive coordinator Phil Longo, who is known for his explosive and up-tempo offenses. These will not be your grandfather's, father's, uncle's or even your older sister's Badgers.
The fun will begin before the season even starts as SMU transfer Tanner Mordecai and Oklahoma transfer Nick Evers take part in the Big Ten's most compelling QB competition of 2023.