BIG TEN
B1G stock report: Ohio State, Wisconsin offenses may be on collision course
It may be Sunday, but the stock market is open at Saturday Tradition.
This is your weekly recap of the Big Ten's biggest movers in either direction each given week.
And since we want you to become informed investors, we won't just recap the obvious — we'll tell you whether this movement will be permanent, or just a temporary illusion.
Stock up
1. Ohio State's receiving corps
The Buckeyes already had the best trio of wide receivers in the country before this week. Somehow, they raised the bar yet again in a 59-31 win over Purdue.
Garrett Wilson: 10 catches, 126 yards, 3 TD
Jaxon Smith-Njigba: 9 catches, 139 yards, 1 TD
Chris Olave: 9 catches, 85 yards, 1 TD
Buy or sell: Buy.
There's not a secondary in the country capable of shutting these guys down.
Are there defensive fronts capable of pressuring CJ Stroud enough to limit the damage they can do? Quite possibly. Michigan might very well be one of them.
But I would not want to scheme against this passing game.
2. Michigan's fortitude
After blowing a 16-point lead at Michigan State, there was a pervading sense that the Wolverines were writing the same old script as they have through Jim Harbaugh's 7-season tenure.
But Saturday, after squandering another lead at Penn State after a potentially backbreaking turnover, Michigan responded with an impressive game-winning drive.
Erick All (@eallindi83) wanted it all, and he got it all. 🙌

No. 6 @UMichFootball takes the late lead at Penn State. pic.twitter.com/yEuXr5IFPL

— Big Ten Network (@BigTenNetwork) November 13, 2021
Buy or sell: Hold.
It still boils down to what happens against Ohio State in 2 weeks. But I think this Michigan team has a legitimate shot to win The Game — a feeling that hasn't been present in Ann Arbor since 2016's near-miss.
3. Keagan Johnson
I admittedly didn't have "Iowa wide receiver" on my Bingo card for most impressive touchdown of the Big Ten season.
Somehow the 197-pound freshman turned this…
Keagan Johnson scored on this play. pic.twitter.com/gBF25mESnx

— On Iowa Sports (@GazetteOnIowa) November 13, 2021
…into this.
Keagan Johnson is about to drop your jaw. 😮@_keaganj // @HawkeyeFootball pic.twitter.com/wztWSK4uTI

— Big Ten Network (@BigTenNetwork) November 13, 2021
Buy or sell: Buy.
I'm not betting against anyone who can do that. If Chuck Norris had been a wide receiver, that's the type of play he'd make.
4. Graham Mertz
I first bought into Wisconsin's offense last week, and the Badgers made me look smart Saturday with a 35-7 romp over Northwestern. But it's the way that Wisconsin beat the Wildcats that caught my eye.
The Badgers were poised to run roughshod over the Big Ten's worst run defense. But much of the credit Saturday goes to Mertz, who was 18 of 23 for 216 yards and a pair of touchdowns.
Buy or sell: Buy, if you don't expect much.
If Mertz simply does what he's capable of — being a game manager — then he's absolutely a good enough quarterback to lead Wisconsin to the Big Ten championship game.
In September, Mertz had an inexplicable go as a Brett Favre-like gunslinger, and it was awful. Mertz had 1 touchdown and 6 interceptions in Wisconsin's first 3 games.
Mertz has taken what's there since the calendar flipped to October, and has 7 touchdowns and 3 interceptions in the 7 games since.
Mertz's stock isn't going to go through the roof, but it appears he has learned how to avoid implosions. Paul Chryst deserves a lot of credit for this adjustment.
5. Braelon Allen
Could the Badgers run the table? As in beat whoever comes out of the Big Ten East?
As recently as 2 weeks ago, I would have laughed at the suggestion. Now it's at least plausible, if not probable. And their freshman running back is a big reason why.
With 173 yards against Northwestern, Allen now has eclipsed the century mark in 6 straight games.
131 at Illinois
108 vs. Army
140 at Purdue
104 vs. Iowa
129 at Rutgers
123 vs. Northwestern (halftime)@BraelonAllen is the first @BadgerFootball freshman RB with six straight 💯-yard games since Anthony Davis in 2001. pic.twitter.com/LZOTB21NZP

— Big Ten Network (@BigTenNetwork) November 13, 2021
Buy or sell: Buy.
Allen is good enough that the Badgers can play keep-away against Ohio State or Michigan State's explosive offenses. (Michigan, as demonstrated earlier this season, is a more problematic matchup. But Wisconsin will cross that bridge if it arrives.)
There isn't a team in the country that has improved more over the course of the season. If the Playoff expands to 12, teams like Wisconsin become all the more intriguing.
6. Raiqwon O'Neal
A big man named O'Neal hasn't shimmied like this since Shaq was in his prime.
The big guy gets a TD for @RFootball! 😤 pic.twitter.com/63Z4Dcv0fa

— Rutgers On BTN (@RutgersOnBTN) November 13, 2021
Buy or sell: Buy!
I appreciate most touchdowns by offensive and defensive linemen for what they are: one-off splendors we'll likely never witness again from that individual.
But not Raiqwon O'Neal.
The Rutgers left tackle now has 2 career touchdown receptions!
Always gotta account for 𝘽𝙞𝙜 𝙈𝙖𝙣 No. 7⃣1⃣ when he's on the field.@RaiqwonONeal // @RFootball pic.twitter.com/99ZS6MBsQB

— Big Ten Network (@BigTenNetwork) November 13, 2021
Stock down
7. Tanner Morgan
Minnesota's quarterback dropped to 0-4 against Iowa in his career, with his final play in the rivalry being this horrendous game-ending sack.
Throw it away, man.
Walk-off sack, for the win. 🙌

No. 20 @HawkeyeFootball wins the 🐖 for the seventh straight season. pic.twitter.com/oiRqVEWkjy

— Big Ten Network (@BigTenNetwork) November 14, 2021
An incomprehensible play by an incomprehensibly bad starting quarterback.
In other words, a fitting walk-off to his career against Iowa.
Buy or sell: Sell.
Minnesota can't rid itself of Morgan soon enough.
Saturday's 14-for-30 showing at Iowa marked the fourth time this year Morgan has completed 50% or fewer of his passes this season. And it's not as if he's a true freshman. This guy is a 4-year starter.
Minnesota had everything it needed to win the Big Ten West this year — except for a quarterback. And you can't really put that on PJ Fleck, because you'd expect a guy who threw 30 touchdowns in 2019 to at least get to 15 in 2021. Or even 10.
Morgan is at 7 TDs with 2 weeks to go. Just a stunning regression.
8. Penn State's fake field goal
Siri show me the worst fake field goal attempt of all time #CFB

— PFF College Football (@PFF_College) November 13, 2021
Buy or sell: Sell.
A horrendous decision from James Franklin.
Yes, the Nittany Lions had previously converted a fake punt. But that also assured that Michigan was going to be hyper-vigilant on special teams for the rest of the game.
Penn State was at the 2-yard line. Either trust your offense to score the touchdown, or take the points. Don't get cute.
This play call was an indictment of Penn State's offensive line. Given PSU's ineptitude from the 2 in its 9-OT loss to Illinois, defenses clearly don't respect the Nittany Lions' chances of getting those 2 yards on the ground. And if you're one-dimensional from the 2-yard line — yikes.
That's why Penn State is no longer a factor in the Big Ten race.
9. Indiana offensive coordinator Nick Sheridan
Albert Camus. Sylvia Plath. The guy who wrote Old Yeller.
These are some of the most depressing writers of all time. But there's no imagining what emotional depths they might have taken readers to if they had been exposed to the 2021 Indiana Hoosiers offense.
Indiana is averaging 10.4 points per game in Big Ten play, and even that number is a bit deceiving because the offense put 35 on the board against Maryland. Against non-Terrapins, the Hoosiers average 6.3 points per game.
Watching IU is pure pain.
Buy or sell: Sell.
Any offensive coordinator would have his hands tied by the circumstances facing this IU team. The Hoosiers are down to their third-string quarterback, true freshman Donaven McCulley.
That said, a touchdown per game shouldn't be too much to ask. And with the exception of the Maryland game, it has been too much to ask of these Hoosiers.
Even if it's simply a demotion for Sheridan, Tom Allen can't defend keeping him on as OC next season.
10. Ranked Purdue vs. Top 5 opponents
Purdue against Top 5 opponents when unranked: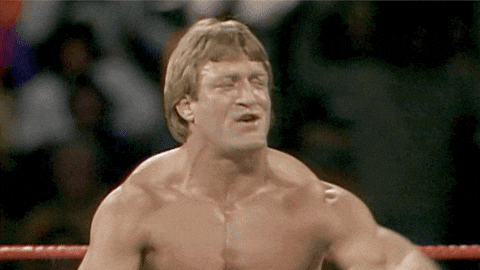 Purdue against Top 5 opponents when ranked: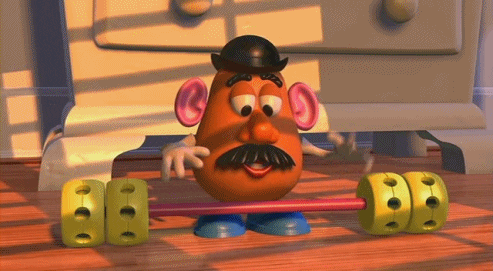 Buy or sell: Sell.
Nothing is more dangerous than a Purdue team without any clear momentum. It must be one of those engineering tricks they're so good at in West Lafayette.
But when the Boilers are churning full steam ahead? That's when Purdue gets boat-raced, as was the case in Saturday's 59-31 loss at No. 4 Ohio State.