BIG TEN
Crystal ball: How far each Big Ten team will go in 2021-22 basketball season
Did you ever receive a school assignment where you thought, "Yeah, a C-plus is definitely the ceiling for me on this one?"
School has been out a long time. But I still managed to draw one of those assignments.
The task at hand: predicting how far each Big Ten basketball team will go this season. Trust me, if I could do that with ease, I'd be livin' large like Biff Tannen.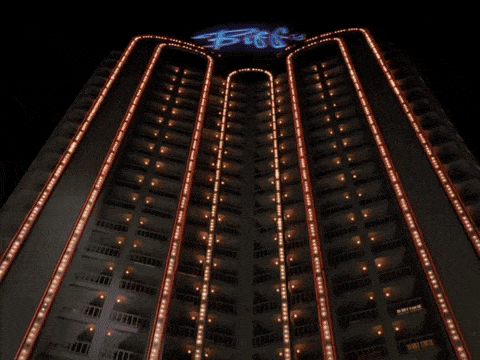 But there's no fun in not trying to predict what's going to happen on the eve of the 2021-22 college basketball season. So here we go. We're doing this thing.
Illinois
Prediction: Sweet 16
Reason: As he's already showing us early in his Bulls career, Ayo Dosunmu was a special player. So it may seem crazy to expect the Illini to go as far as they did last season.
But lest we forget — and Illinois fans certainly haven't — this was a Final Four-caliber team a year ago. It just got a lousy draw against a highly motivated local rival in the Sweet 16.
With Kofi Cockburn back, the Fighting Illini should again be one of the 20 best teams in the country. Perhaps even Top 10.
Indiana
Prediction: NCAA Round of 64
Reason: Trayce Jackson-Davis is too good for Indiana to be bad. Of course, that was also true last year. But last year he was coached by Archie Miller.
Mike Woodson will breathe fresh air into his alma mater. I suspect the Hoosiers will be hanging around the bubble, but I expect this team to get back to the NCAA tournament.
Iowa
Prediction: NIT first round
Reason: Luka Garza was everything to Iowa basketball. Now he's gone. Joe Wieskamp and CJ Frederick were pretty good, too, and they're also gone.
That said, Fran McCaffery is a good enough coach to get the Hawkeyes to the NIT despite those losses. But he also seems irritating enough to be around that players might not be extra-motivated about their NIT berth.
Maryland
Prediction: Sweet 16
Reason: Eric Ayala and Rhode Island transfer Fatts Russell are the best backcourt in the Big Ten. And guards can get you places in March. Fatts Russell also gives off strong God Shammgod vibes as a potential household name this March.
Play their cards right and the Terps could be a Final Four dark horse. Or Big Ten tournament champs. I don't have the guts to pick the former, so I'll say they'll do the latter.
Michigan
Prediction: National championship game
Reason: This team is absolutely good enough to compete for a national championship. Will they win it? I don't know. There's a reason Gonzaga is a heavy preseason favorite.
But there's also a reason the Wolverines have the second-best odds to win a national title. Michigan is the best team in the best conference in college basketball this season.
Michigan State
Prediction: NCAA Round of 32
Reason: I'm not sure when the last time was that so many questions surrounded a Tom Izzo-coached team, because they were probably being asked and answered in actual print magazines and newspapers.
Michigan State was fortunate to even get invited to the First Four last year, but word on the street is the addition of Northeastern (not to be confused with Northwestern) transfer point guard Tyson Walker will change Sparty's fortunes this season.
And I'm just not willing to believe Izzo will have consecutive lackluster seasons.
Minnesota
Prediction: Big Ten tourney first round
Reason: This is the worst team in the Big Ten.
Nebraska
Prediction: Big Ten tourney second round
Reason: The Huskers will draw either Minnesota or Penn State in their preliminary round game and advance.
Nebraska's addition of ballyhooed 5-star recruit Bryce McGowens might make Nebrasketball worth watching this year. This team might even make the NIT bubble. And as backhanded a compliment as that sounds, it's progress for Fred Hoiberg and this program.
Northwestern
Prediction: NIT quarterfinals
Reason: I think Chris Collins will get the Wildcats back to the postseason for the first time since 2017, but fall a game short of a trip to Madison Square Garden.
With a starting lineup entirely consisting of upperclassmen — an anachronism these days — the Wildcats should guile their way to an above-.500 overall record that qualifies them for the NIT.
Ohio State
Prediction: Elite Eight
Reason: The Buckeyes are surely fired up after turning Oral Roberts into a household name for all the wrong reasons last March. And they're still plenty talented, possessing all the tools necessary for a deep run.
Let's not forget Virginia won a national title a year after becoming the first No. 1 seed to lose in the first round. Ohio State isn't quite that good, but will certainly contend for a Final Four berth.
Penn State
Prediction: Big Ten tourney first round
Reason: Rookie head coach Micah Shrewsberry doesn't have much talent to work with. Avoiding last place will be an accomplishment — and thanks to Minnesota, he should be able to do so.
Purdue
Prediction: Elite Eight
Reason: Do the Boilers have the talent to reach the Final Four? Absolutely.
But I'm not going to believe in a Purdue Final Four berth until I actually see it. Which I literally never have, because the last one took place 2 years before my birth.
Rutgers
Prediction: NCAA Round of 32
Reason: I love the experience and toughness Geo Baker and Ron Harper Jr. bring to Steve Pikiell's team.
It wouldn't shock me if the Scarlet Knights reach the Big Ten championship game. Or make a deep run thereafter. I just feel like this team is going to make noise at some point this March.
Wisconsin
Prediction: NCAA First Four
Reason: These Badgers just have the feel of the kind of team you see in Dayton come March. Nothing too great. Nothing too glaring. Always a potential pain in the butt for opponents. Hard to take the temperature of.