BIG TEN
Hickey: 1 B1G thought ahead of every Week 5 Big Ten game
For the first time this season, multiple Big Ten fanbases are dealing with that terrible reminder of summer: a weekend without watching their team play football.
Or as it is otherwise known, a bye week.
Good for coaches. Great for players. Annoying for fans — unless you already know your team stinks and need a weekend off. Although so far, that description doesn't apply to any Big Ten team in 2023. Not even Northwestern, which just scored its first B1G win since last year's season opener against Nebraska.
...
ESPN BET is now live in 17 states
Use promo code SATURDAY to get your $250 bonus
...
With the exception of Ohio State's last-second win at Notre Dame, it can be argued that the Wildcats have the season's most impressive win, rallying from a 31-10 fourth-quarter deficit to stun Minnesota in overtime.
Ohio State will have a weekend to bask in the afterglow of its victory. The Buckeyes are joined by Wisconsin in having the week off.
Here's 1 B1G thought ahead of each of the games the league's other 12 teams are playing on Saturday.
No. 6 Penn State (4-0, 1-0) at Northwestern (2-2, 1-1)
When: Noon ET, BTN
B1G thought: This game hardly seemed worth a thought a week ago. It was a foregone conclusion that the Nittany Lions would throttle the Cats and have the game in hand by the end of the third quarter.
But whether it was a 15-minute fluke or the spark of something bigger, Northwestern is suddenly an intriguing team to watch after its stunning rally over Minnesota.
That doesn't mean this game will be close. But at least it has my curiosity now.
Louisiana (3-1) at Minnesota (2-2)
When: Noon ET, BTN
B1G thought: This becomes an intriguing watch for the opposite reason. How will the Gophers respond from their stunning collapse against what was presumed to be an even worse offense than Iowa's?
The Ragin' Cajuns have put up at least 31 points in every game this season, making this a good barometer for where Minnesota is at defensively.
No. 2 Michigan (4-0, 1-0) at Nebraska (2-2, 0-1)
When: 3:30 p.m. ET, FOX
B1G thought: This is just the 3rd time the Wolverines have visited Lincoln since Nebraska joined the B1G in 2012. The Cornhuskers have already been to Ann Arbor 4 times.
As Jim Harbaugh would say, young people would say that's totally wack.
Though the first road game of the season comes with challenges for Michigan, this game is more likely to highlight how much Matt Rhule needs to build up his offensive and defensive lines.
Indiana (2-2, 0-1) at Maryland (4-0, 1-0)
When: 3:30 p.m. ET, BTN
B1G thought: The Terrapins are poised to start a season 5-0 for the first time since 2001, when they shocked the college football establishment and won the ACC championship. Prior to that, Maryland hadn't made a bowl game since 1990 or even experienced a winning season since 1995.
It remains Maryland's most recent conference title, and the Terps need to beat the Hoosiers to hang on to any dream of making such a run this year.
Illinois (2-2, 0-1) at Purdue (1-3, 0-1)
When: 3:30 p.m. ET, Peacock
B1G thought: It was wise to keep this probable slop-fest off of broadcast television. The backstory of Bret Bielema facing protege Ryan Walters for the first time is compelling, but the football itself is likely to leave a lot to be desired.
These are the Big Ten's 2 most penalized teams, with the Boilermakers just edging out the Illini 283-277 in total penalty yards this season.
And that's not the only way both teams are sloppy. Illinois has a B1G-leading 10 turnovers with a minus-6 turnover margin. Purdue has 7 turnovers and a minus-2 turnover margin.
It'll be 1 of those games where whoever has the ball last … will probably give it away.
Wagner (2-2) at Rutgers (3-1)
When: 3:30 p.m. ET, BTN
B1G thought: It's refreshing to see a group of rivals from New Jersey and Staten Island making hits against each other on the football field rather than with cement shoes.
Nevertheless, Wagner may want to go into witness protection after this game. Rutgers handed the Seahawks a 66-7 beating last year, and the Scarlet Knights look much improved this season.
Michigan State (2-2, 0-1) at Iowa (3-1, 0-1)
When: 7:30 p.m. ET, NBC
B1G thought: Wait a minute. We're really putting Iowa's offense and Michigan State's defense on national television at the same time? And Michigan State's interception-prone quarterbacks against Iowa's defense?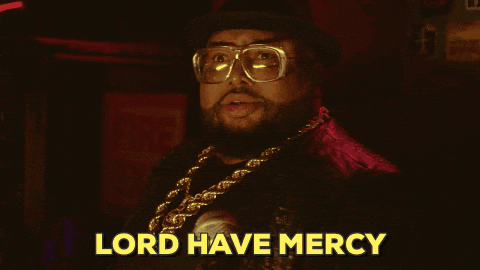 On the other hand, this is probably a brilliant piece of programming. Quite literally any outcome is possible, and I am compelled to see how it plays out.
Could Iowa break 40 points with no fewer than 3 defensive touchdowns? Possibly!
Will the Spartans defense look like a juggernaut and keep the Hawkeyes under 10 points and 150 yards? Can't rule it out!
In conclusion, this may actually be my favorite matchup of Week 5. Rarely have I had less feel for what is going to happen.