BIG TEN
Identifying every Big Ten team's breakout performer of 2021
Whether it was a freshman, a transfer or a former role player ascending to stardom, every Big Ten team had someone step up for a breakout campaign in 2021.
Some became unexpected Heisman contenders. Others are just getting their careers started. (And in one specific case, both are true.)
Here's a look at the top breakthrough player for each B1G team in 2021.
Illinois: RB Chase Brown
Brown was solid in 2020, leading Illinois with 67.5 rushing yards per game. But he took a massive step forward this season, proving himself as one of the Big Ten's best running backs.
Playing behind a frequently sketchy offensive line, Brown finished third in the B1G in rushing average with 100.5 yards per game. He eclipsed the 200-yard mark twice, gaining 257 yards against Charlotte and 223 against Penn State.
With Bret Bielema recruiting to upgrade his offensive line, Brown could potentially lead a league loaded with good backs in rushing next season.
Indiana: DL Ryder Anderson
Anderson was a graduate transfer from Ole Miss who must have been impressed with what he saw in the Rebels' 2020 Outback Bowl win over the Hoosiers.
He was the stalwart of the Indiana defensive line, finishing second on the team behind all-America linebacker Micah McFadden in tackles for loss (8.5) and sacks (3.5). Anderson's 48 tackles were tops among Hoosiers defensive linemen.
Iowa: LB Jack Campbell
Campbell showed flashes of what he could become in his injury-shortened sophomore season, averaging 5.8 tackles per game.
As a fully healthy junior, Campbell became the backbone of Iowa's defense.
Campbell averaged 9.9 tackles per game, ranking 12th nationally. He also showed a nose for the football like a bloodhound chasing a fugitive. Campbell had 2 interceptions, a forced fumble and a fumble recovery.
The forced fumble was at the goal line, preventing a touchdown, while he turned 1 of his interceptions and the fumble recovery into touchdowns of his own.
Maryland: RB Tayon Fleet-Davis
This redshirt senior was a capable second or third option out of Maryland's backfield throughout his career. But in 2021, Fleet-Davis showed just how fleet afoot he can be.
Fleet-Davis was 15th in the Big Ten in carries — perhaps a few more totes were in order — and finished 8th in yards per carry (5.5) and touchdowns (8).
Michigan: DE Aidan Hutchinson
If you knew Aidan Hutchinson's name before this season, you were a Michigan fan. Now you know who Hutchinson is even if you only follow college football in passing.
In reality, last year should have been his breakout season. Hutchinson showed plenty of flashes as a sophomore in 2019, finishing with 68 tackles, 10.5 TFL and 4.5 sacks. But he played in only 3 of Michigan's 6 games in 2020 due to injury.
Hutchinson set Michigan's single-season sack record in 2021 with 14, anchoring the Wolverines' Big Ten-winning defense. In the process, he won the Chicago Tribune Silver Football for Big Ten player of the year and became just the third defensive player to finish second in Heisman Trophy voting.
Michigan State: RB Kenneth Walker III
If there were a trophy for the top transfer player in college football — and at this point there needs to be such a thing — Walker would be the runaway winner in 2021.
Walker was never the No. 1 guy at Wake Forest, but in his lone season at Michigan State he finished second in the country with 1,636 rushing yards. His exclusion from the Heisman Trophy ceremony was a bit of an outrage, but a year from now he'll be making enough NFL money to get a house with a nice place to put his Doak Walker Award as the nation's top running back.
Minnesota: RBs Trey Potts/Ky Thomas/Mar'Keise Irving
If you had to pick a true preseason Big Ten MVP — the guy most valuable to his football team — Minnesota running back Mohamed Ibrahim was the right choice. With a limited passing attack, Ibrahim was the keystone of the Gophers offense.
And after 3 quarters of the season opener, he was done for the season with a torn Achilles heel.
Filling his shoes was difficult, but 3 Gophers proved capable.
First up was sophomore Trey Potts, who tore it up to the tune of 110.4 yards per game before enduring his own season-ending injury after 5 games.
Freshmen Thomas (85 ypg, 5 TDs) and Irving (51.8 ypg, 4 TDs) combined to lead the offense from there.
Next year, all 4 are expected to be back, leaving PJ Fleck with a heck of a good dilemma.
Nebraska: WR Samori Toure
Toure wanted to see if he could make an impact at the FBS level after a successful career at Montana, and did he ever.
He led the Big Ten with 19.5 yards per reception — almost 2 yards ahead of second-place Jayden Reed of Michigan State. Toure tied Nebraska's single-season mark with 5 games with 100-plus receiving yards, and was third in the country with 4 receptions of 60 yards or more.
Northwestern: RB Evan Hull
In a season mostly devoid of highlights for the Wildcats, Hull provided nearly all of them.
Hull had a single flash as a freshman — a 149-yard game against Illinois — but never touched the ball more than 4 times outside of that performance.
He never had fewer than 6 carries in his sophomore season, rushing for 1,009 yards and 8 touchdowns. Hull's 90-yard touchdown against Ohio was a high point of Northwestern's season.
We see you, Evan Hull (@Hull7Hull).

17 YD TD : ✅
90 YD TD : ✅
10 Career TD: ✅ @NUFBFamily pic.twitter.com/8C8SVZEC5E

— Big Ten Network (@BigTenNetwork) September 25, 2021
Ohio State: QB CJ Stroud
Stroud was rightfully the biggest question mark surrounding Ohio State's otherwise proven stable of offensive stars heading into the season.
He answered with an exclamation point.
The redshirt freshman averaged 351 yards per game with 38 touchdowns and 5 interceptions, making it all the way to New York as a Heisman finalist.
Penn State: CB Daequan Hardy
The 2021 Nittany Lions were a veteran-laden roster that didn't leave a ton of room for breakthrough performers. But Hardy, a sophomore cornerback, is certainly the guy who stepped up his game the most this season as he moved into the starting lineup.
Hardy had 15 tackles — a nice, low number that tells you a corner is usually being avoided — in addition to 7 pass breakups, 2 interceptions, 3 tackles for loss and a sack.
He also had a pick-6 in the snow, which is cool in any circumstance.
.@PennStateFball has its first lead of the day.@DaequanHardy's Pick-6 makes it 20-17. pic.twitter.com/HLPRvpLHLe

— Big Ten Network (@BigTenNetwork) November 27, 2021
Purdue: DE Kydran Jenkins
The advantage of playing defensive end opposite George Karlaftis? Blockers aren't paying so much attention to you when they're double- and triple-teaming him.
But you still have to make them pay, and Jenkins was good enough to do so. The freshman tied Karlaftis for the team lead with 5 sacks, and finished third on the team with 8.5 tackles for loss.
Next year, we'll see how Jenkins adjusts to being the one drawing the double-teams.
Rutgers: CB Max Melton
Talk about starting off your career with a bang.
Melton earned a starting corner spot in his first training camp, and rewarded Greg Schiano immediately with a pick-6 in his first game. Improbably, it happened just a minute after his brother Bo scored a receiving touchdown.
🚨 MEMORABLE MELTON MOMENT 🚨

@RFootbll's @getbusy__bo scores a TD, and a little more than a minute later brother @melton_max scores on a Pick-6. pic.twitter.com/BomfsDoS5U

— Big Ten Network (@BigTenNetwork) September 4, 2021
Melton led the Scarlet Knights with 3 interceptions this season. He won't be taking anyone by surprise next year.
Wisconsin: RB Braelon Allen
Braelon Allen was 17 years old this season. Also, he was recruited to Wisconsin with the expectation that he'd play linebacker.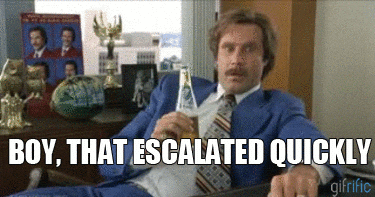 Turns out Allen is actually the next great Badgers running back. Already. He finished second in the B1G to Walker with an average of 100.8 rushing yards per game.
It's scary to think of what he's capable of when his body fully develops. Of Allen's 1,109 yards, 730 came after contact. Which is probably why he was expected to play linebacker.
.@BraelonAllen can't be stopped. 😱

No. 15 @BadgerFootball takes the late lead on the freshman star RB's latest highlight run. pic.twitter.com/wwqIoXJiZD

— Big Ten Network (@BigTenNetwork) November 20, 2021