BIG TEN
Navy unveils special 'Silent Service' uniforms for 2023 Army-Navy game
Navy is debuting a special look for the 2023 Army-Navy game.
Uni watch has become one of the more fun aspects of the Army-Navy game. For the past few seasons, each side has unveiled a special look for the spotlight game after the conference championship contests.
Navy is going with "Silent Service" uniforms for the 2023 game, recognizing the U.S. Submarine Force. The uniform is in Eclipse Navy, Under Armour's darkest shade of navy blue, to mimic the covert design of a submarine hull.
...
ESPN BET is now live in 17 states
Use promo code SATURDAY to get your $250 bonus
...
The uniform's font design elements mimic the classification numbers of a submarine hull. Navy Athletics relays that these elements were strategically selected to only highlight elements that require on-field legibility. Numbers are stacked on the uniform pants to mimic the depth numbers of a submarine hull.
The uniform's sleeve patch features the Navy Athletics Anchor locked up with the Submarine Warfare insignia. The back neck of the uniform features the slogan "Silent Service" along with the silhouette of a U.S. submarine on top of a sonar screen.
The Midshipmen's helmets are painted right side depicting a Virginia Class Submarine underwater and the left side depicting Navy's customary anchor with the submariner pin integrated into it.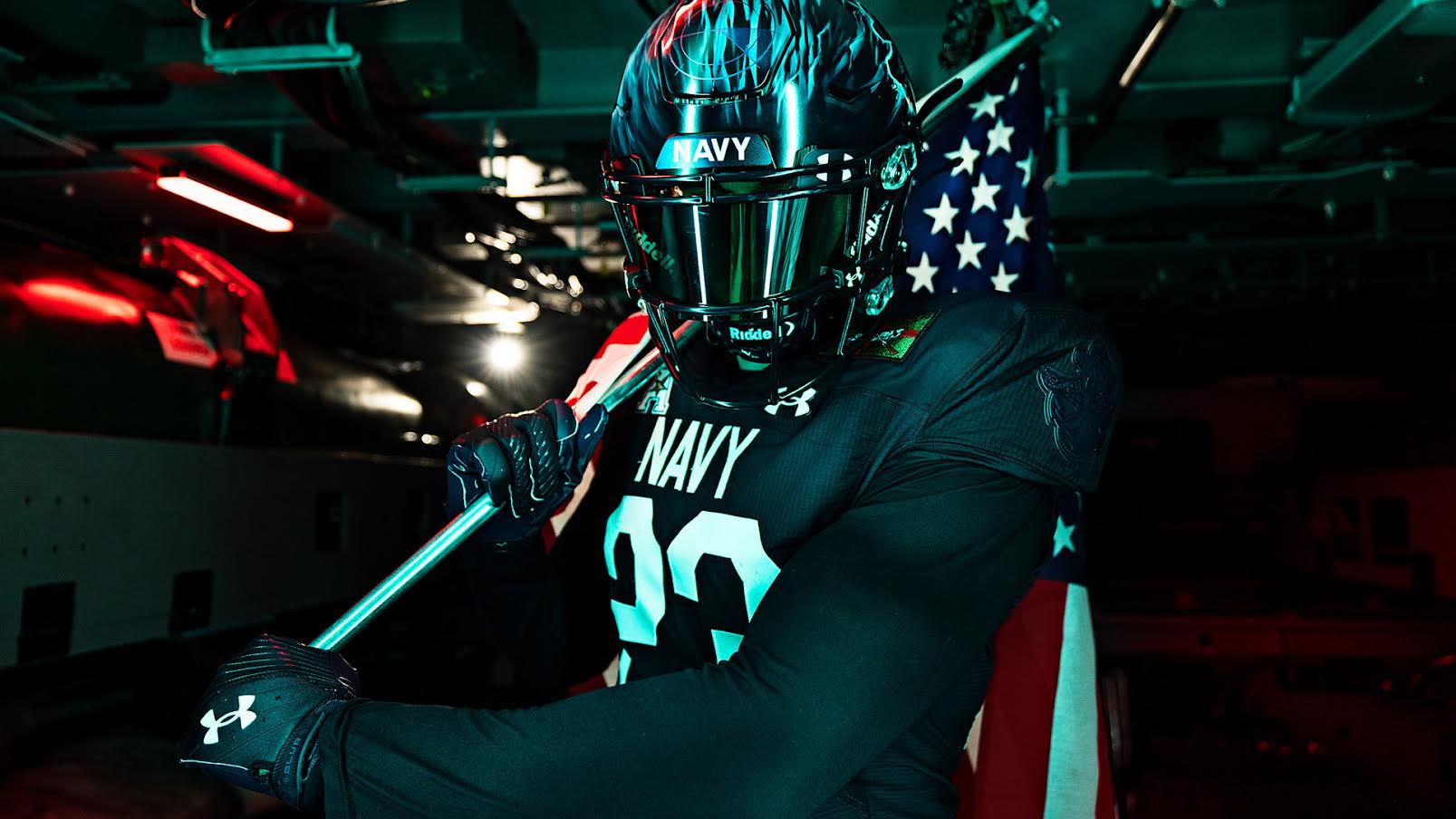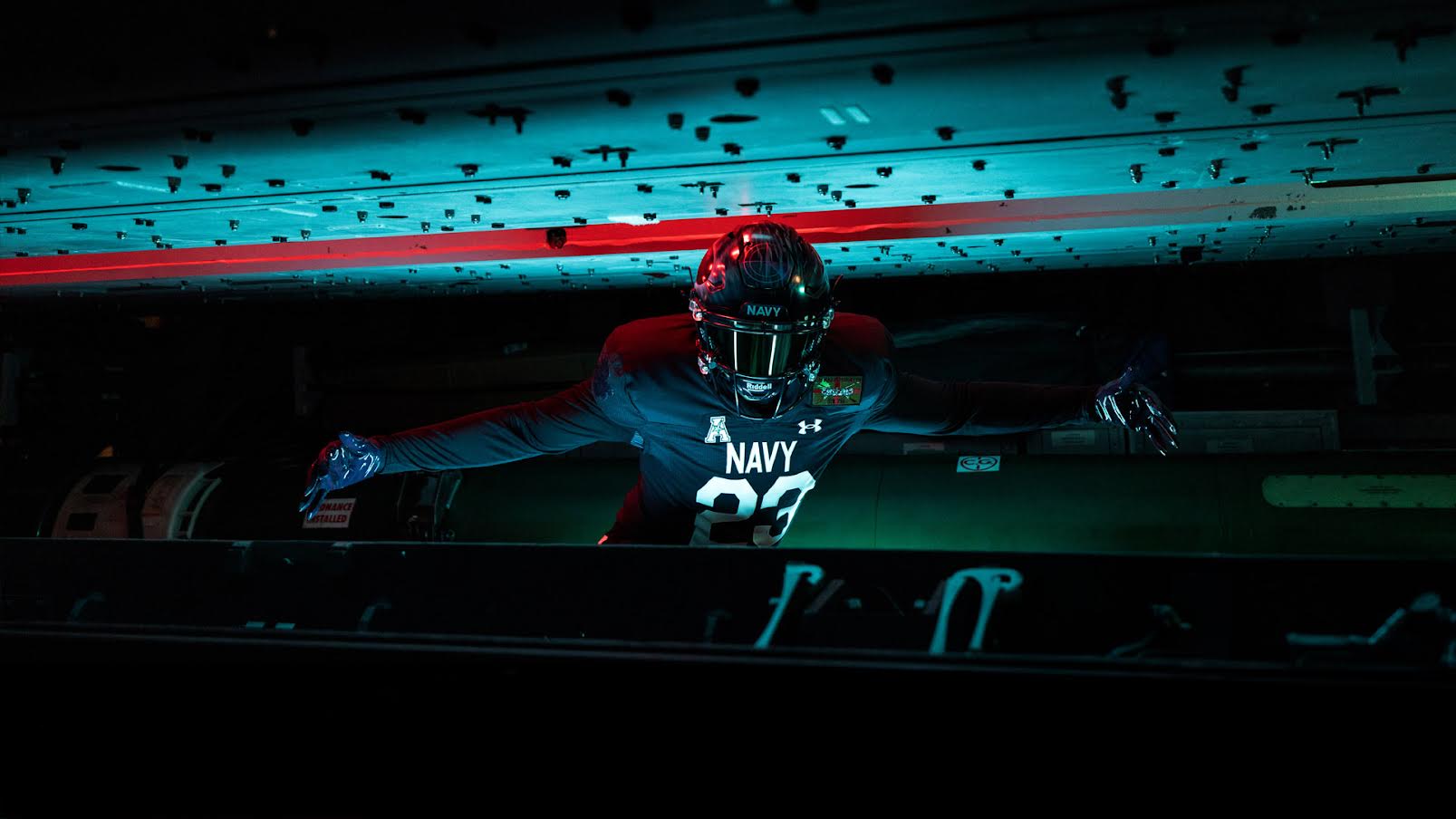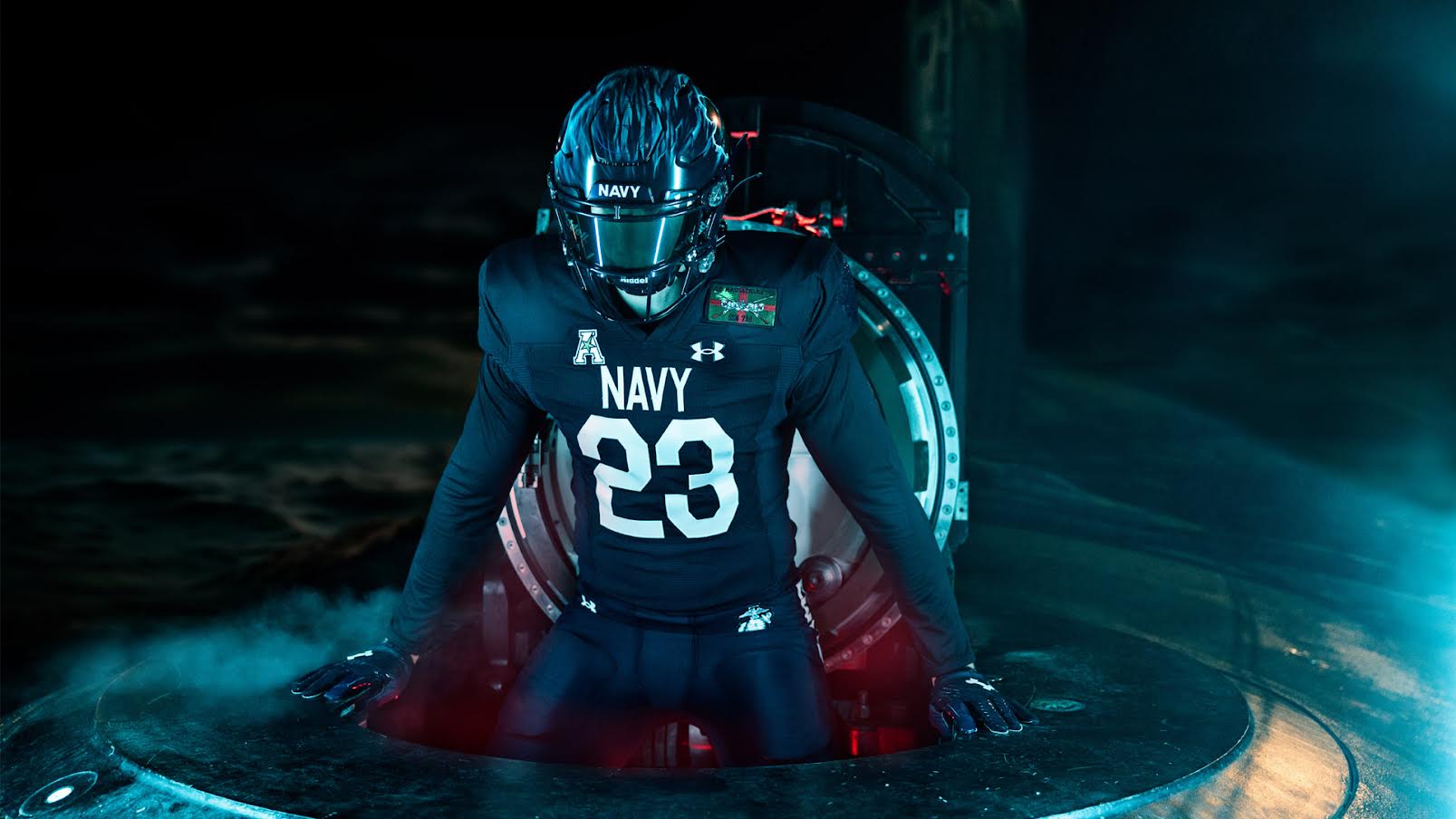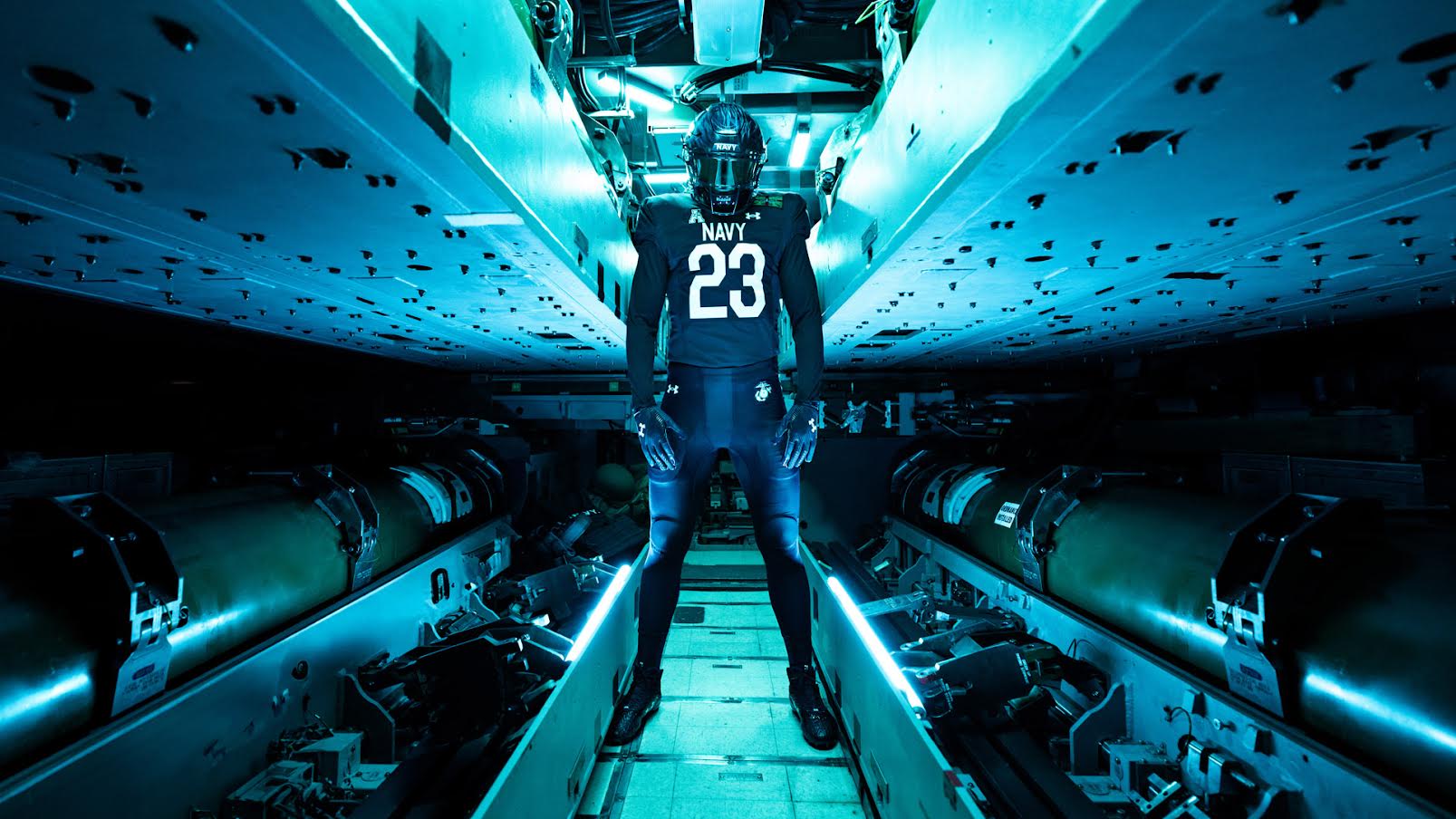 This year marks the 124th playing of the Army-Navy game. The game will be played at Gillette Stadium in Foxborough, Mass., marking the first time the home of the NFL's New England Patriots hosts "America's Game."
The game is being held in the Boston area in conjunction with the 250th anniversary of the Boston Tea Party and the 225th anniversary of the USS Constitution's maiden voyage. Navy will be the home team for the first Army-Navy game ever played in New England.
ESPN's College GameDay will be on hand at Gillette Stadium. Army-Navy is set for a 3 p.m. ET kickoff, televised nationally by CBS.