BIG TEN
Saturday Football: Mel Tucker, Texas is back and a Paul Finebaum sitcom?
The Saturday Football newsletter goes out to subscribers up to three days a week and discusses the major events going on around the nation in college football. You can subscribe by clicking here.
Good morning and happy Thursday! Boy, what an interesting week we've just had in the college football world. There's been a major coaching change, leaving a Pac-12 school with an opening, so the coaching carousel continues to spin.
Meanwhile, there is already plenty of buzz about the 2020 season, even though it doesn't start for several months. With so much excitement in the air, let's dive into today's top stories!
MEL TUCKER TO MICHIGAN STATE
Mel Tucker will replace Mark Dantonio at Michigan State. Who are the Spartans getting in Tucker?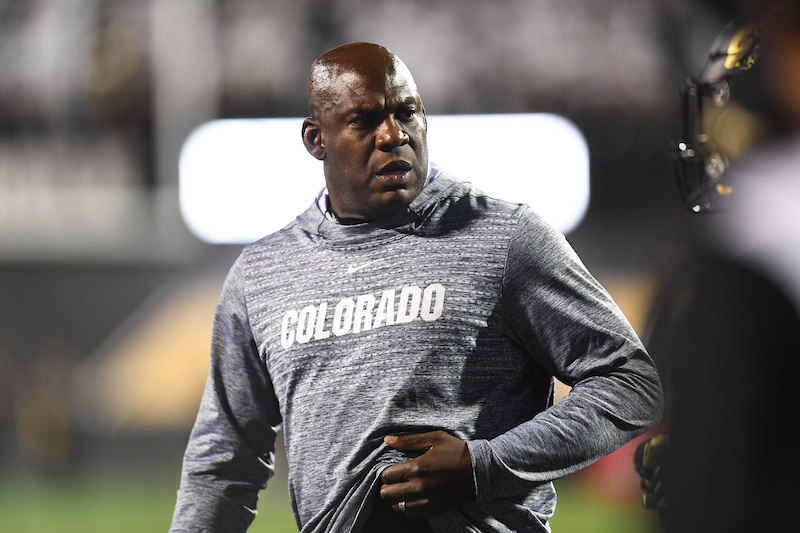 The Michigan State Spartans finally have their new coach to replace Mark Dantonio. On Wednesday morning, the school announced that Colorado coach Mel Tucker was leaving the Buffaloes to head to East Lansing. Tucker has history with the Spartans, as he got his start in coaching as a graduate assistant in 1997 under Nick Saban. Now, he's back to helm the program following Dantonio's abrupt retirement.
This is interesting, in part because Tucker said a few short days ago that he had taken his name out of the running for the job. It seems things have changed. Let's take a look at this Michigan State hiring:
So, Michigan State now officially has its man, and it turned out about as well as one could have hoped, considering how things were trending. Now, Colorado is a Power 5 job with an opening, so the coaching carousel will continue to spin for at least another couple of days. Stay tuned to see where the Buffaloes turn.
 TOP 2021 RECRUITS
Now that the 2020 recruiting cycle has all but wrapped up, it's time for coaches and teams to start looking ahead to the 2021 class, since recruiting never ends. Several teams are already putting together intriguing 2021 classes, adding commitments from top players.
So, who are some of the top players to keep an eye on over the next several months? Here are the top 10 recruits from the 2021 class (via the 247Sports composite rankings):
Korey Foreman, 5-star DE — Clemson
Jack Sawyer, 5-star DE — Ohio State
Tommy Brockermeyer, 5-star OT — uncommitted
J.T. Tuimoloau, 5-star DT — uncommitted
James Williams, 5-star S — uncommitted
Camar Wheaton, 5-star RB — uncommitted
Tony Grimes, 5-star CB — uncommitted
Payton Page, 5-star DT — uncommitted
Brock Vandagriff, 5-star QB — Georgia
Emeka Egbuka, 5-star ATH — uncommitted
That's seven of the top 10 players in the 2021 class who are uncommitted! It'll be interesting to see where some of these elite prospects end up over the next few months.
SCOTT LINEHAN
LSU has hired Scott Linehan to replace Joe Brady. Can Linehan keep the Tigers' passing game elite?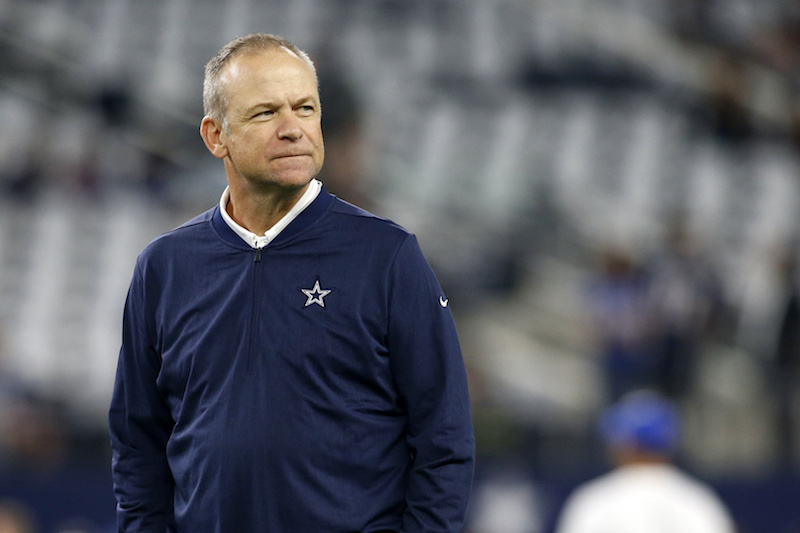 The LSU Tigers hired a young assistant named Joe Brady away from the New Orleans Saints prior to the 2019 season. Then, they watched as Brady revolutionized their passing game under QB Joe Burrow, helping Burrow to win the Heisman Trophy, set multiple records and guide the Tigers to a perfect 15-0 record and a national title. Now, though, Brady is the new offensive coordinator for the Carolina Panthers, which left the Tigers with a big hole to fill on their staff.
Now, the Tigers have made their decision, hiring longtime NFL offensive coordinator Scott Linehan to work alongside OC Steve Ensminger as the team's passing game coordinator. Let's take a look at LSU's latest addition to the coaching staff:
Linehan has plenty of experience guiding high-powered NFL offenses. In his one NFL head coaching stint with the St. Louis Rams, Linehan went only 11-25 over two-plus seasons at the helm of the squad. However, he has coached some dynamic QB/WR combos, including Daunte Culpepper/Randy Moss with the Vikings, Matthew Stafford/Calvin Johnson with the Lions and Tony Romo/Dez Bryant with the Cowboys. How he handles QB Myles Brennan and a receiving corps that includes Ja'Marr Chase and Terrace Marshall remains to be seen.
Head coach Ed Orgeron seems excited about Linehan's hire. During a radio appearance, he said he's confident Linehan and Ensminger are going to work well together. "(W)hat a great hire for the LSU Tigers," Orgeron said. "He and Ensminger are going to fit great together. He brings exactly what we want for our program." Orgeron also sounds confident in Brennan taking over the offense. LSU stayed out of the graduate transfer QB market this offseason (so far), so that certainly speaks volumes, too.
Hiring a veteran like Linehan is quite different than hiring Brady. However, Linehan's track record speaks for itself. And, as Saturday Down South's Connor O'Gara wrote about the hire, it seems foolish to doubt Coach O coming off a championship season.
Look, LSU's offense probably wont' be quite as historic as it was in 2019 under Joe Burrow. But, that doesn't mean the Tigers have to go back to the Stone Age with their passing game. Linehan brings plenty of experience to the table, and now that Coach O and Ensminger have seen what innovative passing schemes can do, expect the Tigers to continue to air it out in 2020.
GOOD READS
IS TEXAS BACK AGAIN?
It's only February, but people are already riding the Texas hype train. Will 2020 be the Longhorns' year?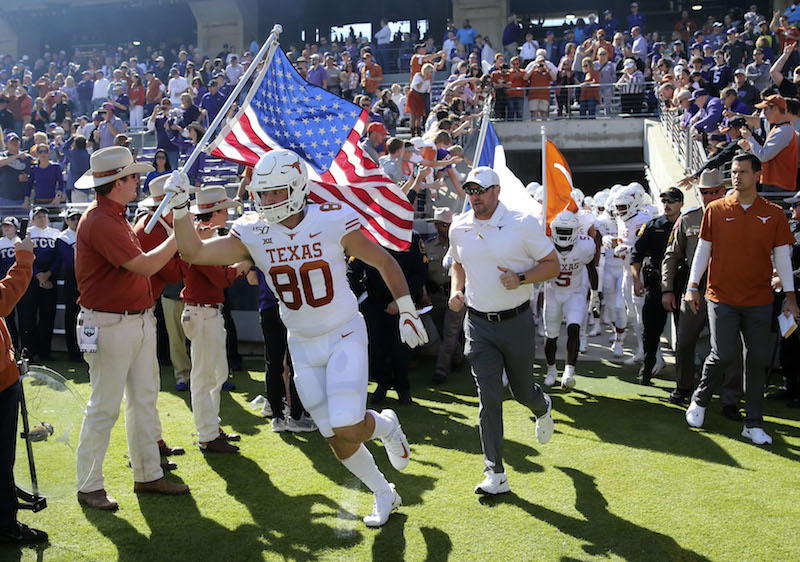 To paraphrase Benjamin Franklin, there are three things in this world that are certain — death, taxes and someone proclaiming Texas to be "back." This year, we only made it until February before we had our first media analyst say the Longhorns would challenge for a College Football Playoff spot.
Yes, SEC Network analyst Cole Cubelic made such a proclamation about Texas this week, so that means we have to dive into this story out of Austin:
Cubelic pointed to some late-season results from the Horns in 2019. "I think this might be the year we talk about Texas being a legitimate contender in the Big 12 and maybe a team that can make a push into the College Football Playoff," Cubelic said recently on College Football Live. "With Sam Ehlinger returning at quarterback, you have a guy who has big-game experience and he understands the moment. Four of their top six offensive linemen return. You've got skill receivers there who are young, but extremely talented."
OK, but there are some pretty obvious flaws with Cubelic's argument. The most glaring is that Ehlinger also returned at quarterback between the 2018 and 2019 seasons. How'd that work out for the Longhorns, you ask? Well, they went from 10-4 in 2018 to 8-5 in 2019. Yikes. And that was even after Ehlinger proclaimed Texas to be back after the Longhorns' Sugar Bowl win over Georgia on New Year's Day in 2019.
Don't get us wrong — there's reason for excitement in Austin. First of all, the Longhorns had the top-rated 2020 recruiting class in the Big 12. That class was headlined by the nation's No. 1 overall running back prospect Bijan Robinson, a 5-star player out of Arizona. The problem is that the Longhorns have had the Big 12's top recruiting classes four of the last five years and haven't been able to win the conference title over Oklahoma in any of those years.
Look, we don't want to say this won't be Texas's year. The Longhorns have as much of a chance to win the Big 12 title and make it to the Playoff as anyone at this time. The point is that Texas makes itself a laughingstock when players, coaches and media members can't even wait until after spring practices to predict big things from the Longhorns. Yes, it could be Texas's year in 2020, but let's wait until a little closer to the start of the 2020 season to make such bold claims, shall we?
JUST FOR FUN
Joe Burrow won this year's Heisman Trophy. However, there are plenty of other top college players who never won the sport's most prestigious award. We'll give you five players and you tell us if they won the Heisman or not. Ready? Here we go:
Cam Newton
Christian McCaffrey
Adrian Peterson
Robert Griffin III
Vince Young
Scroll down to see the answers to today's quiz.
PAUL FINEBAUM
Paul Finebaum has been a staple of the SEC Network and ESPN. Will he explore other options?
Back in 2014, Paul Finebaum took his popular radio show to ESPN, becoming a key anchor for the fledgling SEC Network. Now, he's synonymous with SEC football and has one of the most-popular TV shows on the SEC Network. But, his contract will be up soon, and that has led to some speculation about his future.
So, what does the future hold for Finebaum? Well, there was an interesting report that came out this week regarding the matter. Let's take a look at that:
Sports Business Journal came out with an interesting report on Tuesday. According to that report, Finebaum and his reps are considering a sitcom about his popular show. "Paul Finebaum and his reps at CAA have met with all four major networks to gauge interest in a sitcom about the 64-year-old radio/TV personality, his call-in show and its many colorful characters," the report states. "A sitcom is one of several opportunities Finebaum is exploring as he nears the end of his contract at ESPN and SEC Network, sources say."
While Finebaum's show certainly has some sitcom-worthy characters, there are some other options he would potentially have should he leave ESPN, too. Also in the Sports Business Journal report was an interesting note about a potential media property he'd be in charge of. "Finebaum has been approached about creating a Bill Simmons-style media property similar to The Ringer, a website and podcasting network that sold to Spotify earlier this month for a reported $250 million," the report said.
This isn't the first time Finebaum's future at ESPN has been in doubt. A couple of years ago, Finebaum's contract negotiations were dragging out so long that it looked like he might not attend SEC Media Days. Everything got sorted out that time, but is there a bit of resentment for how things played out then? Finebaum's contract is set to expire in the summer of 2021, so we'll see how negotiations go this time around.
Whatever happens with Finebaum's future, the popular TV and radio personality will have plenty of options. It'll be interesting to see what direction his career takes over the next couple of years.
ANSWERS
Did they win the Heisman Trophy or not? Here are the answers to today's quiz:
Cam Newton — Yes
Christian McCaffrey — No
Adrian Peterson — No
Robert Griffin III — Yes
Vince Young — No
QUOTE OF THE DAY
"Access to [Nick Saban's] program in general has been great. [I can look] out my office window straight over to the football offices. I could walk to his office in a minute. For me not to take advantage of that, I would be a complete idiot. I'm going to take advantage of that as much as possible."
– Alabama men's basketball coach Nate Oats is in his first year with the Crimson Tide. He spoke recently about how he has picked Nick Saban's brain to learn the lay of the land in Tuscaloosa.
TWEET OF THE DAY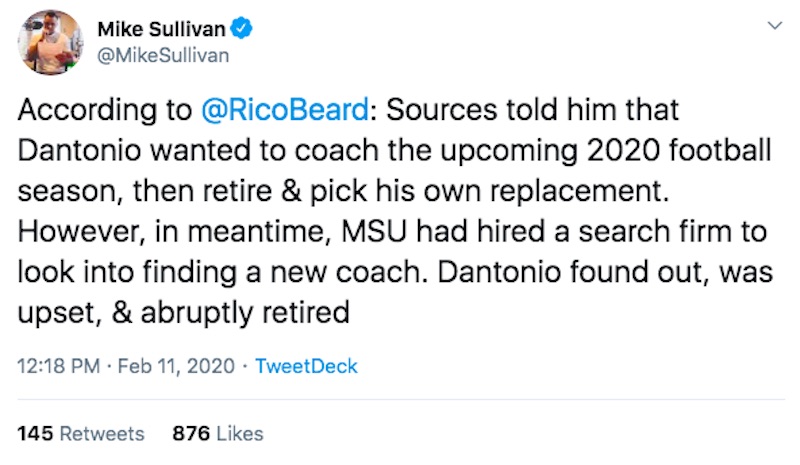 Michigan State may have landed on its feet with the Mel Tucker hire, but things were getting dicey there for a minute. This tweet sheds some light on just how dysfunctional things were at the end of the Mark Dantonio tenure in East Lansing.