BIG TEN
Saturday Football: SEC schedule release, Cade Mays waiver and more B1G drama
The Saturday Football newsletter goes out to subscribers up to 3 days a week and discusses the major events going on around the nation in college football. You can subscribe by clicking here.
Good morning and happy Mon… er, Wednesday! That's right, with fall practices starting for teams in the three Power 5 conferences (ACC, Big 12 and SEC) that are still planning to play football this year, there is more to talk about. Thus, we'll be back in your inboxes on Monday and Wednesday mornings, and will add a Friday newsletter closer to the start of the season!
Today, we'll take a look at the SEC schedule release and some of the reactions there. Then, we'll head to Knoxville, where there's plenty of outrage over (yet another) questionable decision from the NCAA. Let's dive into today's top stories!
SEC SCHEDULE
The SEC released its 2020 schedule on Monday night. What are some key takeaways?
The SEC (finally) released its full 2020 football schedule on Monday night. Week 1 games were released on "The Paul Finebaum Show" earlier in the afternoon, and then there was a full schedule release later on the SEC Network. Immediately, the reactions started.
So, now that we know who will play and when the games will take place, let's take a look at some of those reactions to the big SEC schedule news:
The four first-year SEC head coaches have brutal Week 1 matchups. Eliah Drinkwitz and the Missouri Tigers host Alabama, Sam Pittman and the Arkansas Razorbacks host Georgia, Lane Kiffin and the Ole Miss Rebels host Florida and Mike Leach and the Mississippi State Bulldogs travel to LSU. Yikes. Saturday Down South's Connor O'Gara writes that the deck couldn't be more stacked against Drinkwitz and Pittman this year. Even so, SEC Network's Laura Rutledge likes the Hogs as a surprise team this year. Saturday Down South's Chris Wright predicts the first-year coaches will go 0-4 in Week 1 (he picked the other three Week 1 games, too).
Who will emerge from the SEC West and East to meet in Atlanta? That was another popular topic of discussion. ESPN's Kirk Herbstreit predicted an Alabama-Georgia title game, with the Crimson Tide taking home the SEC trophy. Can Alabama go undefeated even with a tough 10-game SEC schedule? Saturday Down South's David Wasson explains why it's definitely possible. Can Georgia navigate its own tough schedule, which includes a trip to Alabama and its annual rivalry with Florida? SEC Network analyst Greg McElroy called the Cocktail Party the biggest SEC game of the year, and even hinted that he might like the Gators in an upset. Who else can challenge for spots in the SEC Championship Game? Saturday Down South's Les East broke down five games that will decide the SEC West race, and SDS colleague Mark Nagi did the same thing for the SEC East.
With 10 conference games, there are no breaks for teams this year. That is extremely evident when you look at the schedules for each individual squad. Saturday Down South's Adam Spencer named the toughest three-game stretch for each SEC West team, and fellow SDS writer Keith Farner did the same for the SEC East.
The excitement for SEC football is building every day. But, whoever makes it to Atlanta this season is going to have to earn every victory. This will be a season unlike any other, and we are sure to see some crazy things happen every week.
GOOD READS
CADE MAYS
Tennessee OL Cade Mays had his eligibility waiver denied. What is the NCAA doing?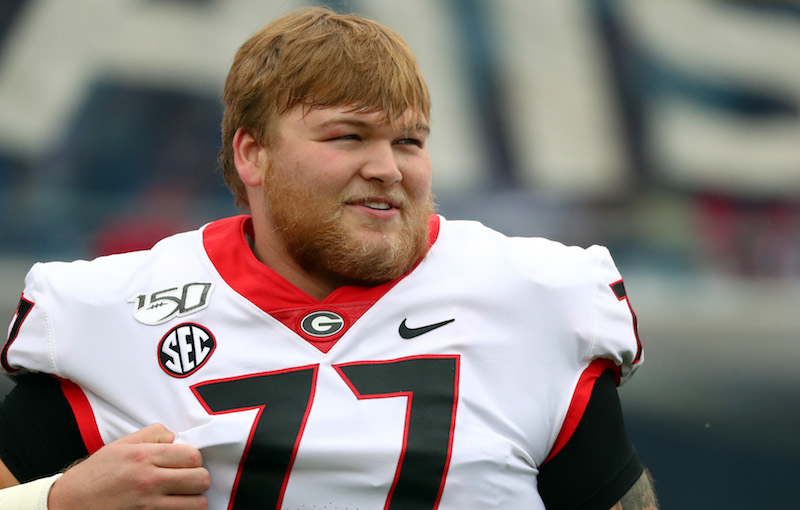 When it comes to NCAA decisions on eligibility waivers, it seems as if it's a 50-50 proposition. It's unclear what the process for ruling on the waivers is, and the NCAA does little to explain its decisions. On Monday, Tennessee OL Cade Mays (a transfer from Georgia) became the latest victim of the process, as his 2020 eligibility waiver was denied by the NCAA.
The Vols are appealing the decision, but once again, we have no idea what the NCAA will rule or when that ruling will be handed down. So, while we wait, let's take a look at some of the reactions from Vol Nation and the college football world at large:
Reaction was, as you might expect, overwhelmingly negative online. ESPN analyst Jay Bilas, who has long been a big critic of the NCAA, ripped the organization for the Mays ruling on Twitter. Thomas Mars, Mays' former attorney, echoed many fans' sentiments, saying in a statement that he's "starting to think they must use a dartboard to make these decisions." Even U.S. Congressman Tim Burchett got in on the NCAA bashing, releasing this video on Twitter.
On Rocky Top, Mays has plenty of support from his teammates. Star OL Trey Smith took to Twitter to share his thoughts, including a #FreeCadeMays message. Mays himself has an idea for how to get immediate eligibility, too. He tweeted at Tennessee QB Jarrett Guarantano to let him wear the No. 2 jersey for a while, since it seems quarterbacks are often granted immediate eligibility (although Kentucky's Joey Gatewood is still waiting for a decision in his case).
If there's one things SEC fans know, it's that you don't want to anger Vol Twitter. However, the NCAA seems to have done just that with the Mays decision. Saturday Down South's Connor O'Gara writes that Vol fans have every right to be upset by this decision, and that the NCAA doesn't know what it has gotten itself into by angering Vol Twitter.
Will the NCAA overturn its decision and let Mays play in 2020? That's anyone's guess. Even as it seems a one-time, penalty-free transfer policy is coming soon, the NCAA can't stay out of its own way on these rulings. One thing is for sure, though — don't expect any transparency when it comes to the final NCAA ruling.
JUST FOR FUN
Since the year 2000, only four SEC teams have managed to go undefeated over the course of an entire season. Interestingly, only three of those teams won the national championship. Can you name which SEC teams have finished a year with a perfect record since 2000?
Scroll down to see the answers to today's quiz.
MORE B1G DRAMA
There continues to be plenty of drama in the Big Ten. Will the league give players and fans more answers?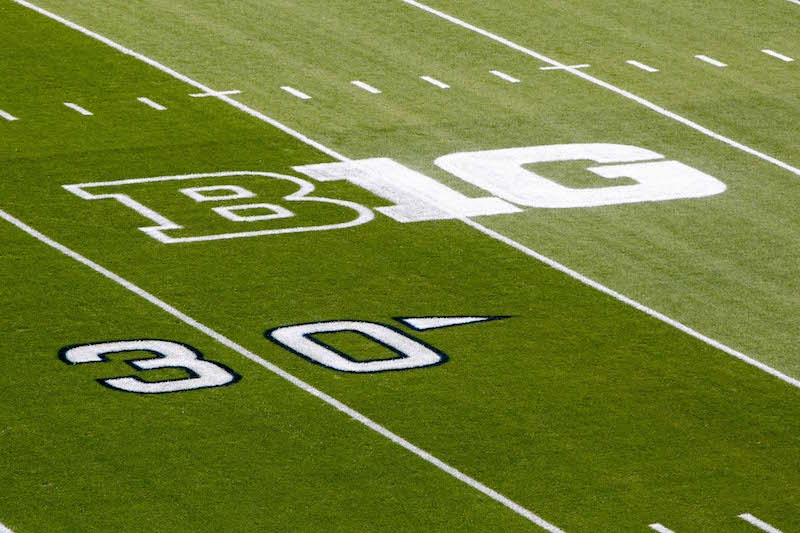 Last week, the Big Ten announced it was postponing the 2020 football season until at least the spring semester. That was quickly followed by the Pac-12 doing the same thing. Naturally, many fans, coaches, players, parents and even administrators had questions. Why postpone instead of delaying the start of the season? Why make that decision now instead of later in August? What medical advice was used?
All of those are valid questions, and so far the Big Ten's answer has been… to ignore it. As Saturday Tradition's Dustin Schutte pointed out on Twitter, getting answers from the Big Ten has been like this scene in "Parks and Recreation," with the Big Ten and commissioner Kevin Warren as Ron Swanson:
Will the Big Ten's decision not to play football this fall turn out to be the right one? It's possible! Anything is possible during a pandemic. But, what isn't a good decision is being so secretive about why you made that choice, especially when people are desperate for answers. So, let's take a look at some more drama brewing in the Big Ten this week:
Penn State AD Sandy Barbour made the biggest headlines this week. There was reportedly a vote between the presidents of the 14 B1G schools, where Nebraska and Iowa voted against postponing the season and all 12 other schools voted in favor of postponement. However, Barbour said "It is unclear to me whether or not there was a vote." Yikes. But, not everyone is taking Barbour's statement at face value. SEC Network host Paul Finebaum ripped Barbour on "Get Up," saying he knows exactly what she's trying to do. "It's clear what she's doing, she's sending mixed messages to her constituency, which is her fans and her football team that I really don't know what happened," Finebaum said. "Of course she knows what happened. It's the single most important vote in the history of the Big Ten. And the athletics director at one of the most important schools in the country doesn't know? That's absurd. No one should believe that, no one should even consider what she said."
So, what can be done at this point, if anything can be done at all? Well, Big Ten parents are confused and angry and doing what they can go get answers. In fact, Randy Wade, the father of Ohio State star CB Shaun Wade, is actually heading to Big Ten headquarters in Chicago to demand answers. Meanwhile, Gene Benhart, father of Nebraska OL Bryce Benhart, hand-delivered a letter from Nebraska parents to the Chicago office. Sports Illustrated's Pat Forde writes that the Big Ten has some major explaining to do.
Oh, and remember that petition Justin Fields started on Sunday? We mentioned it in Monday's newsletter, when it already had more than 100,000 signatures. By Tuesday night, it had more than 275,000 signatures. The Ohio State quarterback has started a movement among players and fans, but of course, the Big Ten has yet to address it.
Again, it might turn out that postponing the season turns out to be the right move. But, the silence from Warren and Big Ten higher-ups in the aftermath of the decision is not a good look. People are angry and it seems the anger is only going to continue to build until answers are given. We'll see what happens with this situation as we move toward September.
ANSWERS
Here are the four SEC teams that have gone undefeated since the year 2000:
LSU, 2019 — 15-0
Auburn, 2010 — 14-0
Alabama, 2009 — 14-0
Auburn, 2004 — 13-0*
*USC and Oklahoma met in the BCS title game following the 2004 season.
QUOTE OF THE DAY
"I say, 'Mom, I'm not giving you a hug today because I love you.' There's a lot of changes we all have to make in our lifestyle and things that we do to try to stay safe. We certainly have respected those things.
"We've got great medical protocols to try to keep people safe and I feel very confident in trying to respect and do those things as well as possible."
– Alabama coach Nick Saban has been vocal about taking the COVID-19 pandemic seriously. As the SEC continues to move toward a Sept. 26 start, he says he's confident in the precautions Alabama is taking.
TWEET OF THE DAY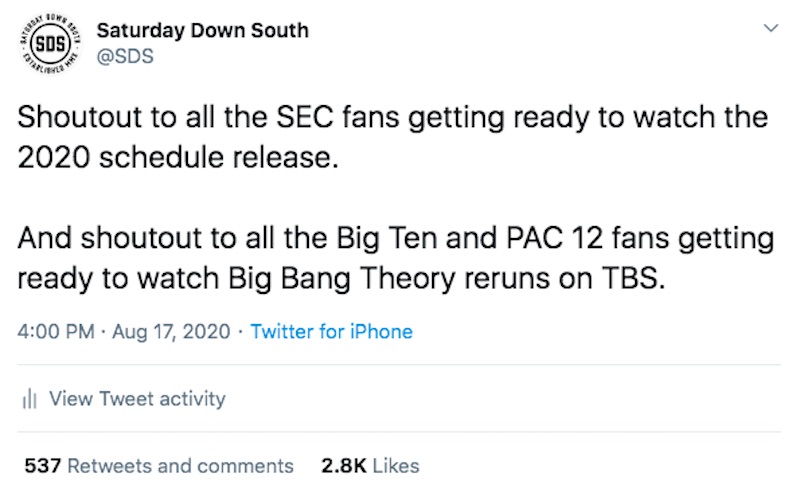 Savage. (Or, should we say, "Bazinga!") At least for Big Ten fans who want to watch football this fall, players and parents are doing what they can to get the season reinstated (as discussed in a previous section of the newsletter).