BIG TEN
The Ultimate Big Ten Championship preview: Defense will run the roost as Iowa and Michigan both seek first title since 2004
Everything you need to know about Saturday's Big Ten championship game between Michigan and Iowa.
If you can't stand football games that take 4 hours to finish, Indianapolis is the place to be Saturday night.
We won't offer a money-back guarantee thanks to Fox Sports' notoriously long commercial breaks, but a Big Ten championship game matchup between Michigan and Iowa is as close as you can get to a sure bet when it comes to finishing a college football game in tidy fashion these days.
The Wolverines and Hawkeyes are built on defense, both ranking in the top 10 nationally for fewest points allowed. Iowa is 97th nationally in pass attempts — and somehow throws the ball more than Michigan, which ranks 102nd.
In short, this is football not too far removed from how it looked the last time these programs squared off in a game of this magnitude.
That was back in 1985, when the No. 1 Hawkeyes hosted the No. 2 Wolverines in one of the biggest regular-season games of the '80s. To this day, the 12-10 Iowa win remains the high-water mark of Hawkeyes football history.
How they got here
For a moment, it looked like the Hawkeyes might finally return to that river crest this season.
Iowa rose to No. 2 in the polls after downing No. 4 Penn State 23-20 on Oct. 9. The heaven didn't last long for Iowa, which was dominated 24-7 at unranked Purdue the following week. That performance was followed by a lackluster 27-7 loss at Wisconsin, at which point the Hawkeyes looked like they'd go the way of 2007 South Florida in the pantheon of "worst teams to ever attain a No. 2 ranking."
Instead, the Hawkeyes regained their footing when the calendar turned to November. Iowa clinched the Big Ten West with 4 straight wins and an improbable turn of events to close the season.
Improbable event No. 1 was Iowa's doing: a 19-0 fourth-quarter rally to stun host Nebraska, 28-21. The Hawks did it without scoring an offensive touchdown until Spencer Petras' quarterback sneak to take the lead with 3 minutes left.
Spencer Petras sneaks it in behind Tyler Linderbaum for the TD. Iowa has now scored 22 unanswered points to take the lead.

IOWA 28
NEBRASKA 21

— CFB Blitz (@BlitzCfb) November 26, 2021
Iowa had to wait a day to learn whether its next game would be in a week or a month. All Wisconsin had to do to win the West was beat Minnesota for the 17th time in 18 years.
The Golden Gophers, who had previously lost Floyd of Rosedale to Iowa, were not about see another giant trophy stay on the opposite sideline. Minnesota's 23-13 upset of the Badgers put Iowa in the Big Ten championship game for the first time since 2015.
The Hawkeyes are meeting an opponent that has never been here at all.
That seems a strange thing to say about Michigan, which still leads the way with 42 all-time Big Ten football titles. But conference expansion coincided with the most significant lull in Michigan history, so the Wolverines watched the previous 10 B1G championship games from the comfort of their own homes.
Just about everyone outside of Schembechler Hall expected 2021 to be the 11th time that would be the case.
The Wolverines were 2-4 in a Covid-shortened 2020, and Jim Harbaugh drastically restructured his contract and his coaching staff to avoid the executioner. Michigan rattled off 7 straight wins to open 2021, but none of its opponents looked particularly impressive at the time.
Michigan State appeared to confirm doubts about Michigan's actual strength. The Spartans rallied from a 30-14 deficit for a 37-33 win, with running back Kenneth Walker III gashing the Wolverines for 197 yards and 5 touchdowns.
At that moment, Harbaugh was 3-4 all-time against Michigan State and 0-5 against Ohio State — a disappointment by any measure.
How things change.
The Spartans were the ones who ended up being exposed in blowout losses at Purdue and Ohio State. Michigan hasn't looked back since, including its 42-27 win over the Buckeyes last week.
That victory, Michigan's first over Ohio State in a decade, has the Wolverines sitting where the Hawkeyes were in October — No. 2 in the country.
With a win, Michigan clinches its first Big Ten championship since 2004 and a trip to the College Football Playoff. The CFP is out of reach for the No. 13 Hawkeyes, but they would earn their first B1G title since sharing it with the Wolverines in '04. And that sums up precisely why this game matters so much to both sides — the last time either won a championship, there was no such thing as a championship game.
It's been awhile.
When Michigan has the ball
Job No. 1 when Michigan has the ball is making sure Iowa doesn't take it away.
We'll get to Iowa's offense later, because we have to. The reason the Hawkeyes are here is because defense is their best offense. Period.
Iowa's defense is third nationally with 26 takeaways. And the Hawkeyes don't just kill your spirit with these turnovers. They turn them into points. Iowa has 82 points off turnovers, which equates to 26.8% of its total scoring.
Fortunately for Michigan, its offensive conservatism is an effective antidote against turnovers. The Wolverines rank sixth nationally with 9 giveaways.
Even though Harbaugh was a quarterback in his playing days — which included that 1985 game –Michigan's preference is to run, run and run some more.
Michigan ranks ninth nationally in rushing yards per game (224.9) and 16th in yards per carry (5.2). Hassan Haskins is second in the Big Ten with 1,232 rushing yards and tied for the conference lead with 18 touchdowns. Blake Corum has rushed for 865 yards and 10 touchdowns despite missing 3 games due to injury.
The 6-foot-1, 220-pound Haskins and 5-8, 200-pound Corum make for a perfectly complementary tandem of power and speed.
Corum. Cutback. 👀@blake_corum // @UMIchFootball pic.twitter.com/jVXldt0mDx

— Michigan On BTN (@MichiganOnBTN) November 27, 2021
A FOOTBALL PLAYER – @CoachJim4UM #GoBlue // @H2_3125
pic.twitter.com/wIXqwSFdOA

— Michigan Football (@UMichFootball) November 27, 2021
Both players are capable of explosive runs. Michigan ranks 23rd nationally with 22 carries of 20 yards or more. However, Haskins and Corum are going to run into resistance like they've never seen against Iowa. The Hawkeyes don't let anyone into the third level of their defense. Like, ever.
Iowa has only allowed 4 runs of more than 20 yards, which ranks second behind Georgia in the country.
So it's probably a good thing the Wolverines have figured out how to throw the ball over the course of the season.
Michigan was only passing the ball around 15% of the time in September, but with increased trust in quarterback Cade McNamara, Harbaugh has integrated more passing into the mix.
McNamara is a modest eighth in the B1G with 23.6 pass attempts per game and seventh with 191.8 yards per game. He's fifth with 8.1 yards per attempt, though, and has an impressive ratio of 14 touchdowns against 3 interceptions.
Junior receiver Cornelius Johnson leads Michigan in receptions (36), yardage (587) and touchdowns (3). But when the Wolverines get near the goal line, tight end Luke Schoonmaker becomes one of their go-to targets. Despite averaging a modest 1.3 catches and 9.7 yards per game, he matches Johnson for the team's touchdown lead.
The tight end more likely to be featured in the downfield game is Erick All. The junior is second on the team with 32 catches for 331 yards. He only has 1 catch in each of Michigan's past 2 games, but had 4 grabs for 64 yards against Penn State and 10 catches for 98 yards against Michigan State.
Regardless of whether the Wolverines are running or throwing, they need to account for Iowa linebacker Jack Campbell at all times. Like the Tasmanian Devil, Campbell seems to be everywhere at once. The junior was second in the Big Ten with 124 tackles and second among linebackers with 7 pass breakups.
Most impressively of all, Campbell is also tied for fifth on Iowa's roster with 2 touchdowns.
Key matchup: Jermari Harris vs. Mike Sainristil/Andrel Anthony
There won't be many points scored in this game.
As we've established, Michigan's strength is in running the ball. Stopping the run is Iowa's. The Hawkeyes are eighth nationally in fewest yards per carry allowed.
So that means the big play for either side might come from an unexpected place.
Michigan has a pair of downfield burners in junior Mike Sainristil and freshman Andrel Anthony. Neither gets the ball a lot — it's 1.7 catches per game for Sainristill and 1.1 for Anthony — but they can go far.
Anthony's first career catch was a 93-yard touchdown against Michigan State.
Andrel Anthony TO THE HOUSE 〽️〽️ pic.twitter.com/pkjoFZvHiX

— Barstool Blue #BeatIowa (@BarstoolUofM) October 30, 2021
Sainristil has 4 receptions of more than 25 yards, including a 34-yarder against Ohio State. He also has a knack for acrobatics.
MIKE SAINRISTIL CATCH OF THE DAY✅#CFB
pic.twitter.com/QUdxBC6T1X

— PFF College Football (@PFF_College) October 10, 2021
MIKE SAINRISTIL INSANE CATCH💥#CFB

— PFF College Football (@PFF_College) November 20, 2021
Harris is Iowa's No. 3 corner. But he's starting in place of team captain Matt Hankins, who had made 37 consecutive starts before missing the past 2 games due to injury.
The good news for Iowa? Harris is a pretty seasoned player. He also had to start 2 games for No. 1 corner Riley Moss earlier this year. And in general, attempting to take advantage of Iowa's secondary is something you do at your own risk. The Hawks lead the nation in interceptions for a reason.
It will be interesting to see if this potential matchup produces a big play in either direction.
When Iowa has the ball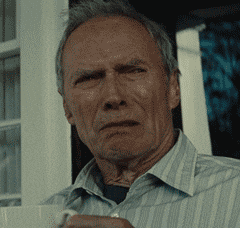 Clint Eastwood's face saves us quite a few words here.
There's just so many different ways in which this Iowa offense is bad.
Yards Per Game: 123rd
Yards Per Play: 121st
Rush Offense: 106th
Yards Per Carry: 113th
Pass Offense: 110th
Passer Rating: 114th
Sacks Allowed: 94th
Red Zone TD%: 126th
Still, the Hawkeyes are here for a reason. Most of it is the aforementioned defense, and much of it is the to-be-mentioned special teams.
But there are some sparks to this offense.
Without a doubt, the first offensive player drafted from this game — and potentially the most likely to eventually be fitted for a gold jacket in Canton — is Iowa center Tyler Linderbaum.
Linderbaum is one of the only offensive linemen with a highlight reel rivaling that of Tavon Austin, perpetually powering his way to the second and third levels.
Watch the center on this play. It's Tyler Linderbaum. He's going to make a lot of money next year because of blocks like this. Linderbaum is the OL blocking #42. The LB and crowd were crying for holding. Grow up pic.twitter.com/6hTlSRjpn7

— KP (@KP_Show) November 26, 2021
Tyler Linderbaum: Block through the whistle

— PFF College Football (@PFF_College) October 9, 2021
Linderbaum. pic.twitter.com/qgJS9phMea

— Connor Rogers (@ConnorJRogers) November 27, 2021
We could go on for days. Alas, we must move on to Iowa's other top-tier offensive weapon: running back Tyler Goodson.
Opposing defenses tend to know what's coming, but Goodson takes advantage of the snowplow in front of him and still makes them pay. Goodson is fifth in the Big Ten with 1,101 rushing yards, including 11 carries of more than 20 yards.
Tyler Goodson's still good. 💨

The @HawkeyeFootball star RB goes 56 yards to get things started at Kinnick. pic.twitter.com/EXkLxsws4S

— Big Ten Network (@BigTenNetwork) September 4, 2021
Goodson is also third on the team in receptions for good reason.
TYLER GOODSON MY GOODNESS WHAT A MOVE 👀 pic.twitter.com/Zl0m7AenR2

— Iowa Nostalgia (@RetroHawkeyes) October 2, 2021
Goodson was on fire in November, averaging 107.2 rushing yards per game in Iowa's 4 wins. That includes 156 yards in the comeback win at Nebraska.
When it comes to Kirk Ferentz, 150 rushing yards is a bit of a magic number. Ferentz's record is 110-18 when the Hawkeyes rush for more than 150 yards under his command.
Iowa will almost certainly need to eclipse that total if beating Michigan is in the cards, because the passing game just isn't there. And it's not going to suddenly click against a defense that ranks eighth nationally in fewest yards per attempt.
Quarterbacks Spencer Petras and Alex Padilla have combined to complete 54% of their attempts, which rates 12th in the Big Ten.
Padilla gave the offense a temporary jumpstart when he took over for the injured Petras against Northwestern, and started the ensuing 3 games as a result. But each of Padilla's performances was progressively worse than the last, and he was finally pulled for Petras at halftime of the Nebraska game.
Petras was 7-of-13 for 102 yards without a touchdown or interception in the comeback over the Cornhuskers. Not great. Not bad. Just enough, in the words of Hank Stram, to matriculate the ball downfield.
Iowa's passing attack, such as it is, leans heavily on tight end Sam LaPorta. The 6-4, 249-pound target has 21.7% of Iowa's receptions this year. That's 40 in total, which have accounted for 486 yards and a pair of scores.
Junior receiver Nico Ragaini has caught at least 1 ball every week, including a high of 4 for 73 yards and a touchdown against Penn State. And senior Charlie Jones is perhaps Iowa's most well-rounded receiving/return threat since Tim Dwight, with a team-high 3 touchdown catches and an average of 14.8 yards per reception.
Key matchups: Jack Plumb and Mason Richman vs. Aidan Hutchinson and David Ojabo
If Iowa's offensive tackles get mauled by Michigan's defensive ends, this game could get ugly in a hurry. And the chances of a mauling are fairly decent.
Aidan Hutchinson and David Ojabo are the best pass-rushing bookends in the country.
Hutchinson, a homegrown 6-6, 265-pound senior from Plymouth, Mich., is third in the country with 13 sacks and has top-5 odds for winning the Heisman Trophy. No defensive lineman has ever come close to the Heisman before.
A sack in the snow of a rivalry game by a big time DE is what Big Ten football is all about.

Aidan Hutchinson is a DEMON. pic.twitter.com/cWTYzMcPII

— Barstool Sports (@barstoolsports) November 27, 2021
Ojabo is a 6-5, 250-pound speed freak who arrived in Michigan by way of Aberdeen, Scotland. He is ninth in this country with 11 sacks, and like Hutchinson he's considered a surefire first-rounder in the upcoming NFL Draft.
DAVID OJABO.

The Michigan defense can – not – be – stopped.

— PFN Draft (@PFNDraft) November 27, 2021
Hutchinson's season grade from Pro Football Focus is 93.8 — tops in the country for edge rushers. Ojabo is also in the top 10 with a grade of 82.1.
Iowa's offensive tackles don't stack up. Jack Plumb, who replaced former starter Nick DeJong at right tackle, is graded at 67.8. Mason Richman, who has started 10 of 12 games at left tackle — DeJong started the other 2 — grades out at 64.8.
Whatever you think of PFF's grading system, Iowa's blocking struggles can be easily quantified in other ways. As noted, Iowa ranks 94th in sacks allowed despite being a predominantly run-oriented offense. The Hawkeyes give up a sack on 8.4% of their quarterback drop-backs, which is tied for 16th-worst in the country.
If either Plumb or Richman struggles, DeJong will be back in the thick of it. But more importantly, any struggles could further inhibit Iowa's already limited playbook. If Iowa offensive coordinator Brian Ferentz needs to use his tight ends to help block Hutchinson and Ojabo, it mitigates the ability to use LaPorta as a receiver.
If forced to do that, the screen game becomes Iowa's best hope of moving the ball through the air. Anything that gets the ball in Goodson's hands is a good thing for the Hawkeyes, of course. But screen passes should be an offensive appetizer rather than the main course.
Special teams
Maybe the Clint Eastwood GIF was mean. So to prove this isn't some den of Hawkeyes haters, our thoughts on Iowa's special teams: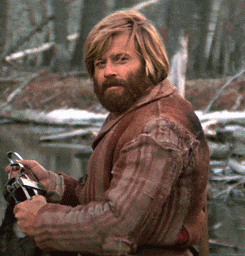 Kirk Ferentz and special teams coordinator LeVar Woods have something, well, special going in Iowa City.
As more emphasis is placed on diversity in college football head coaching hires, it feels inevitable that the 43-year-old Woods will take over a program of his own at some point. And maybe it should have happened already.
Do you know how good a team has to be on special teams to make up for an offense that is ranked 100-something in virtually every category?
Iowa's kicking game is strong, as has seemingly been the case dating back to Nate Kaeding in Ferentz's pre-gray hair years. Caleb Shudak is the latest great Iowa kicker and a Lou Groza Award semifinalist. He's 22-of-25 on field goals this season, including a perfect 4-for-4 at Nebraska last week.
Iowa's punting game is strong, as has seemingly been the case dating back to Reggie Roby in Ferentz's time as a youthful assistant to Hayden Fry. Tory Taylor is the latest Hawkeyes punter with a foot that can place a football like Hawkeye the Avenger places arrows. Taylor has been a Ray Guy Award semifinalist both years of his career.
Of Taylor's 69 punts, 33 have been downed inside the 20. Against Iowa State, Taylor and the coverage team pinned 5 punts inside the Cyclones 10-yard line.
Do you know how good a punter has to be for you to be excited to watch a punter?
And we haven't even gotten to the guys who can score touchdowns.
The previously mentioned Charlie Jones is that guy, capable of breaking loose on both kick and punt returns. Jones is second in the Big Ten in both punt return average and kickoff return average — which is why he was named the Big Ten return specialist of the year.
Charlie Jones is electric. ⚡️#Hawkeyes pic.twitter.com/hEoNXub1JN

— Hawkeye Football (@HawkeyeFootball) November 21, 2021
The Hawkeyes punt return unit can also score touchdowns if Jones never touches the ball, as demonstrated by last week's block at Nebraska.
IOWA BLOCKED PUNT FOR TD pic.twitter.com/twEYd2ifh3

— Heavens! (@HeavensFX) November 26, 2021
With all this love being heaped on Iowa's special teams, you can be forgiven for forgetting Michigan has a corresponding unit. But it does. And the Wolverines are no slouches.
The only player with a better punt return average than Jones? Michigan sophomore AJ Henning, who averages 9.2 yards per return to Jones' 8.5.
And as good as Shudak is, Michigan senior Jake Moody is even better. Moody is 22-of-24 kicking field goals and 50-of-50 kicking extra points, giving him 116 points to Shudak's 100. Moody also has the edge on kickoffs, where 65% of his boots have resulted in touchbacks compared to 58% for Shudak.
Bottom line
Improbably, but fittingly, both coaches in the 2021 Big Ten championship game were part of that program-defining 12-10 Iowa win in 1985.
Ferentz was in his fifth season as Fry's offensive line coach. Harbaugh was in his junior season as Michigan's quarterback. And the teams they coach today embody the spirit of Fry's Hawkeyes and Schembechler's Wolverines.
But the biggest problem facing Iowa in this version of the matchup is that the Hawkeyes aren't great at their traditional strength: blocking.  Linderbaum is the best center in Iowa history not named Hilgenberg (if you know, you know), but the tackles don't stack up. And those tackles haven't seen a player like Hutchinson or Ojabo this season, much less 2 of them at once.
Iowa will fight, as it always does. And the Hawkeyes might even lead at halftime. Michigan has literally never played a game the week after beating Ohio State, so a hangover seems more than likely.
But by the end of the game, Michigan's offense figures to have the ball for so many more snaps that Iowa's defense will finally fold.
Without a special teams or defensive touchdown, the Hawkeyes don't have enough firepower to win this game.
Prediction: Michigan 26, Iowa 13