BIG TEN
Tyson Walker among Big Ten's most important players returning next year. We list 1 for (almost) every program.
In a world hyper-focused on the comings and goings of the transfer portal, we can lose sight of the basics. Such as the players who decide not to go anywhere at all.
Michigan State guard Tyson Walker is such a player. The Spartans' leading scorer somewhat surprisingly decided that he'll play a 5th season of college basketball, exercising the option available to him for playing during the Covid-shortened 2020 season.
In a pre-NIL world, Walker would surely be playing somewhere in Europe next season. And this is NIL as it is meant to be — a reward for a guy who has already proven his value at Michigan State rather than an inducement for a high school player to sign.
Walker's decision is not unlike that of Indiana's Trayce Jackson-Davis a year ago. And like Jackson-Davis was this season, Walker will certainly be a factor in the Big Ten's Player of the Year discussion.
But he's also not the only key Big Ten player coming back next season.
The biggest, potentially, is Wooden Award winner Zach Edey. With traditional big men going the way of the fullback at the professional level, there's a possibility that Edey will return to Purdue.
But Edey has yet to make an announcement in either direction. With Edey still TBD, these are the most critical players returning for each team.
Illinois
PG/SG Sencire Harris
Harris was 1 of 3 Illinois freshman guards in last year's signing class capable of running the point. Now he's the only guy left with Skyy Clark going to Louisville and Jayden Epps transferring to Georgetown. Combined with the end of Terrence Shannon's eligibility, Harris will play a much larger role for next year's Illini than he did this season's squad.
The return of center Coleman Hawkins, who is gauging NBA Draft interest while maintaining eligibility, would possibly provide an even bigger boost.
Indiana
PG Xavier Johnson
Mike Woodson is presumably nowhere near completing the look of next year's Indiana roster, but Johnson will be the offensive linchpin. The Hoosiers managed well without Johnson for most of last season, but his absence was profound in a second round NCAA Tournament loss to Miami's experienced backcourt.
Iowa
SG Tony Perkins
Perkins scored 23 points or more 4 times in February, including a career-best 32 against Illinois. If Fran McCaffery adds a true point guard to allow Perkins to play primarily in his more natural shooting guard spot, the Hawkeyes could be cooking.
Maryland
PG Jahmir Young
Another example of NIL done right.
A year ago, Young contemplated going pro. Instead, the DeMatha Catholic grad decided to transfer home to Maryland. Now he's exercising his Covid year to give the Terrapins another season. Depending on what happens in the transfer portal, Maryland has a chance to be a Big Ten contender next year.
Michigan
PG Dug McDaniel
This is subject to change if the NCAA grants an injury waiver to Jaelin Llewellyn, who was Michigan's starting point guard for the first 8 games of the season before tearing his ACL. Much like Johnson for Indiana, he'd provide the steady leadership of a 5th-year senior.
But if that doesn't happen, having McDaniel back becomes pretty darn important. He figures to continue growing after a freshman season where he was asked to do more than initially expected.
Michigan State
SG Tyson Walker and PG AJ Hoggard
The only thing better than getting Walker back is getting AJ Hoggard back, too. The duo was the Big Ten's best backcourt last season, which is why the Spartans were the last B1G team standing.
Michigan State goes into next season as a pretty clear-cut title favorite.
Minnesota
C Dawson Garcia
Garcia was the best thing the Gophers had going for them this year. That's likely to repeat itself in the coming season.
Nebraska
SF CJ Wilcher
Another entry that comes with an asterisk. If Keisei Tominaga decides to come back for 1 more year, he's the guy. But as that decision is not yet official, Wilcher is the nominee.
Regardless of Tominaga's presence, Wilcher needs to regain the form he showed as a sophomore in 2022. His 3-point shooting dipped from 40.6% to 31.3% taking essentially the same number of shots from outside.
Northwestern
G Ty Berry
With Boo Buie and Chase Audige leaving, it becomes Berry's show in the Wildcats' backcourt. He will need to be great to make up for the loss of 2 of the best players Northwestern has seen. Unless they return — both are keeping the possibility open while testing the NBA Draft waters.
Ohio State
G Bruce Thornton
Thornton came into his own late in the season, averaging 16.4 ppg in Ohio State's final 8 games. The Buckeyes went 5-3 in those games compared to 11-16 the rest of the season.
That surge should carry over into his sophomore season.
Brice Sensabaugh, who is testing for the Draft, could also potentially be back next season.
Penn State
N/A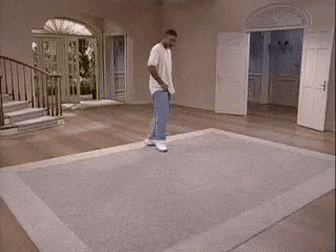 It'll be an almost completely new Nittany Lions roster under new coach Mike Rhoades.
Purdue
F Mason Gillis
Gillis is the glue of Purdue's roster, and that will remain true even if Edey comes back. And though it already feels like he's been at Purdue since Brian Cardinal was there, Gillis is merely in his 4th year as a Boilermaker.
Rutgers
F Mawot Mag
Mag is a bit like Gillis. Nobody would characterize him as the best player on his team. Yet he is essential to its makeup. The Scarlet Knights finished 3-8 after losing Mag to a season-ending injury. By default, that tells us he's the most important guy coming back.
Wisconsin
PF Tyler Wahl
The Badgers are at their best when they have at least 1 player who is old enough to have played with your dad, and Wahl's return for a 5th year takes care of that. He's already played in 94 career games for Wisconsin.
A foot injury dampened Wahl's would-be senior season, and with a healthy offseason he could be in all-Big Ten form next year. Wahl was an all-B1G honorable mention as a junior.