BIG TEN
What Big Ten teams were hit hardest by NFL Draft early entrants?
Monday was the deadline for underclassmen to declare for the 2022 NFL Draft. And with no supplemental draft scheduled for the second straight year, what you see is what you get. If a player hasn't declared, he'll be playing college football next season.
A total of 23 B1G players from 11 teams are departing college early for this year's draft.
Here's a look at how each team will be impacted next season by its early departures.
...
ESPN BET is now live in 17 states
Use promo code SATURDAY to get your $250 bonus
...
Tier I: That's gonna leave a mark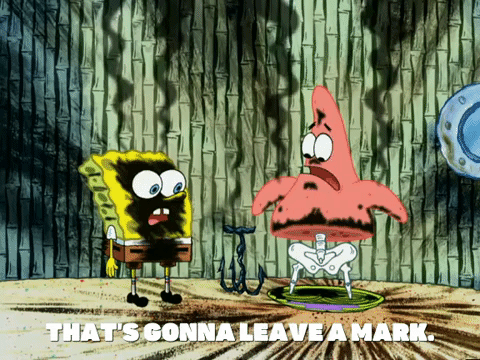 Michigan
S Daxton Hill
DL Christopher Hinton
OLB David Ojabo
Michigan's defense was already going to feel some pain with Heisman runner-up Aidan Hutchinson needing replacement. But the Wolverines defense is getting completely ravaged this offseason.
Hutchinson's bookend, Ojabo, finished second to him in the Big Ten with 11 sacks. Ojabo was also eighth in the league with 12 tackles for loss.
The defensive front will also lose Hinton, who was an honorable mention all-Big Ten pick.
Hill was the leader of Michigan's secondary, with his value to the team made apparent by the panic over whether he'd play in the Orange Bowl against Georgia.
Iowa
DB Dane Belton
RB Tyler Goodson
C Tyler Linderbaum
A trove of talent is leaving Iowa City.
Belton was second in the Big Ten with 5 interceptions and tied for third with 12 passes defended.
Linderbaum was arguably the most dominant offensive player in the B1G this year outside of Columbus or East Lansing. And he feels a lot harder to replace than Kenneth Walker III or Ohio State's departing wide receivers.
Goodson was easily the most explosive player on Iowa's mostly stagnant offense, which is more cause for concern.
The good news for the Hawkeyes is the damage could have been much worse. Linebacker Jack Campbell, cornerback Riley Moss and returner/receiver Charlie Jones all bypassed the draft and will be back next season.
Sports Betting in Big Ten Country
There is big news coming to the upcoming 2022-23 Big Ten football season (and NFL season). Ohio online sports betting and Maryland sports betting are on the way.
21+ and present in OH. Gambling Problem? Call 1-800-GAMBLER.
Tier II: It's just a flesh wound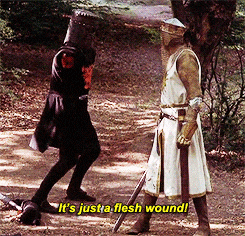 Ohio State
OL Nicholas Petit-Frere
RB Master Teague
WR Garrett Wilson
It is ironic that Petit-Frere's name translates to "Small-Brother" from French, because at 6-5 and 315 pounds he's one big mother. The Outland Trophy semifinalist started at both left and right tackle for the Buckeyes in his career, and projects as a late first-round or early second-round pick — hence the decision to leave.
Teague had already been supplanted on the depth chart by freshmen TreVeyon Henderson and Miyan Williams, so he was bound to declare for the draft or jump in the transfer portal.
Wilson would be the best receiver in college football if he stuck around another year, which is exactly why he's not sticking around another year. Instead, that honor will likely to to Jaxon Smith-Njigba, who will be back next season.
Illinois
TE Daniel Barker
S Kerby Joseph
LB Khalan Tolson
You're not alone in being surprised that the Fighting Illini match the B1G-high with 3 players declaring early for this year's draft. And given Illinois' overall lack of depth, that makes replacing them that much more difficult.
Barker was one of the few working parts of Illinois' passing game, finishing third with 18 receptions and tying for a team-high 4 touchdown catches.
Joseph tied Iowa's Belton for second in the Big Ten with 5 interceptions.
Tolson had all-Big Ten potential if he came back for another year, which makes you wonder if it wouldn't have been better for all involved parties if that's what he had done.
Purdue
WR David Bell
Edge George Karlaftis
The Boilers aren't just losing tremendous talent here. Bell and Karflaftis have been the heart and soul of the entire program the past several years.
If not for Aidan Hutchinson's historic season, Karlaftis would have garnered a lot more attention. And given that he's still just 20 years old, it's feasible that Karlaftis has a higher NFL ceiling. Think TJ Watt, who was the 30th overall pick out of Wisconsin in 2017 and is soon to be the NFL defensive player of the year.
Bell was named the Big Ten wide receiver of the year over Ohio State's talented triumvirate of Wilson, Smith-Njigba and Chris Olave, so his skill is without question.
Purdue will be challenged to replace these two, but a dramatic Music City Bowl win over Tennessee showed there's still some talent returning to West Lafayette.
Michigan State
WR Jalen Nailor
RB Kenneth Walker III
That's a lot of offense walking out the door.
Walker was the best running back in the country this season, and at that injury-prone position it's always wisest to strike while the iron is hot.
Replacing him won't be easy, but a year ago at this time few people knew who Walker was when he transferred in from Wake Forest. So perhaps some other relative unknown is ready to step up.
Nailor was Michigan State's No. 2 wideout, averaging 77.2 yards per game. He's another player who feels like he might have played into a higher draft spot a year from now, but he'll make an NFL roster. Most importantly, top target Jayden Reed will be back for the Spartans.
Wisconsin
LB Leo Chenal
Leo Chenal is just one man, but he plays like at least two.
Chenal led the Badgers and was third in the Big Ten with 115 tackles. He would have been a leading candidate for B1G defensive player of the year if he came back, but it's easy to understand why a guy with 15 siblings would choose to take care of his family.
The difficulty in replacing Chenal is heightened by the fact fellow linebackers Jack Sanborn and Noah Burks were seniors this year.
Penn State
LB Brandon Smith
OL Rasheed Walker
Smith was Penn State's second-leading tackler both in regular tackles and tackles for loss. With leading tackler Ellis Brooks also departing after his senior season, the Nittany Lions will need some linebackers to step up next year.
Walker, who started 3 years at left tackle, was by far the anchor on what was an otherwise poor offensive line. Replacing him won't be easy when there isn't much certainty anywhere else up front.
Tier III: 'Tis but a scratch
Nebraska
DT Damion Daniels
C Cam Jurgens
The Huskers lose the middle piece of both their offensive and defensive lines.
Jurgens would have been a nice returning piece to stabilize Nebraska's offensive line, and a potential Rimington Award candidate. Instead, he believes he's ready for the next level already.
Daniels is a player technically labeled as an "early entrant" even though he's simply deciding to bypass a sixth year of eligibility. There really never should have been an expectation for him to return.
Rutgers
RB Isaih Pacheco
An early entrant by technicality only — he's just bypassing the extra year COVID would have provided him. Losing Pacheco's 3.9 yards per carry shouldn't be a fatal blow to Rutgers, but he did account for 16% of the Scarlet Knights' total offense.
Pacheco figures to be a late-round guy if he's drafted at all, but he's certainly got more talent than his stats indicate. It's hard to produce when defenses only have one guy to focus on.
Maryland
DB Nick Cross
The Terps were a poor defensive team in 2021, but that couldn't be blamed on Cross. He was second on the team with 55 tackles and tied for the team lead with 3 interceptions. The versatile safety also had 4.5 tackles for loss, 3 of which were sacks.
Tier IV: No harm done
Minnesota, Indiana, Northwestern
None of these 3 schools is losing anyone to the draft early.
That's especially good news for the Gophers, who potentially could have lost running back Mohamed Ibrahim and wide receiver Chris Autman-Bell. Both players were presumptive seniors this season, but are taking advantage of their COVID super-senior seasons.