MICHIGAN ST
LOOK: Michigan State DT announces plans to transfer in Twitter note
He wasn't on the spring game roster and now he won't be on the official roster come fall.
Michigan State DT Kyonta Stallworth announced Saturday that he will be transferring. Stallworth, a 2015 signee who redshirted his first year on campus, made the announcement via his Twitter account.
In the note (below) tweeted by Stallworth, he says he will still consider himself a Spartan despite finishing his football career elsewhere. He thanks coach Mark Dantonio and ends the note by saying, "Go Green."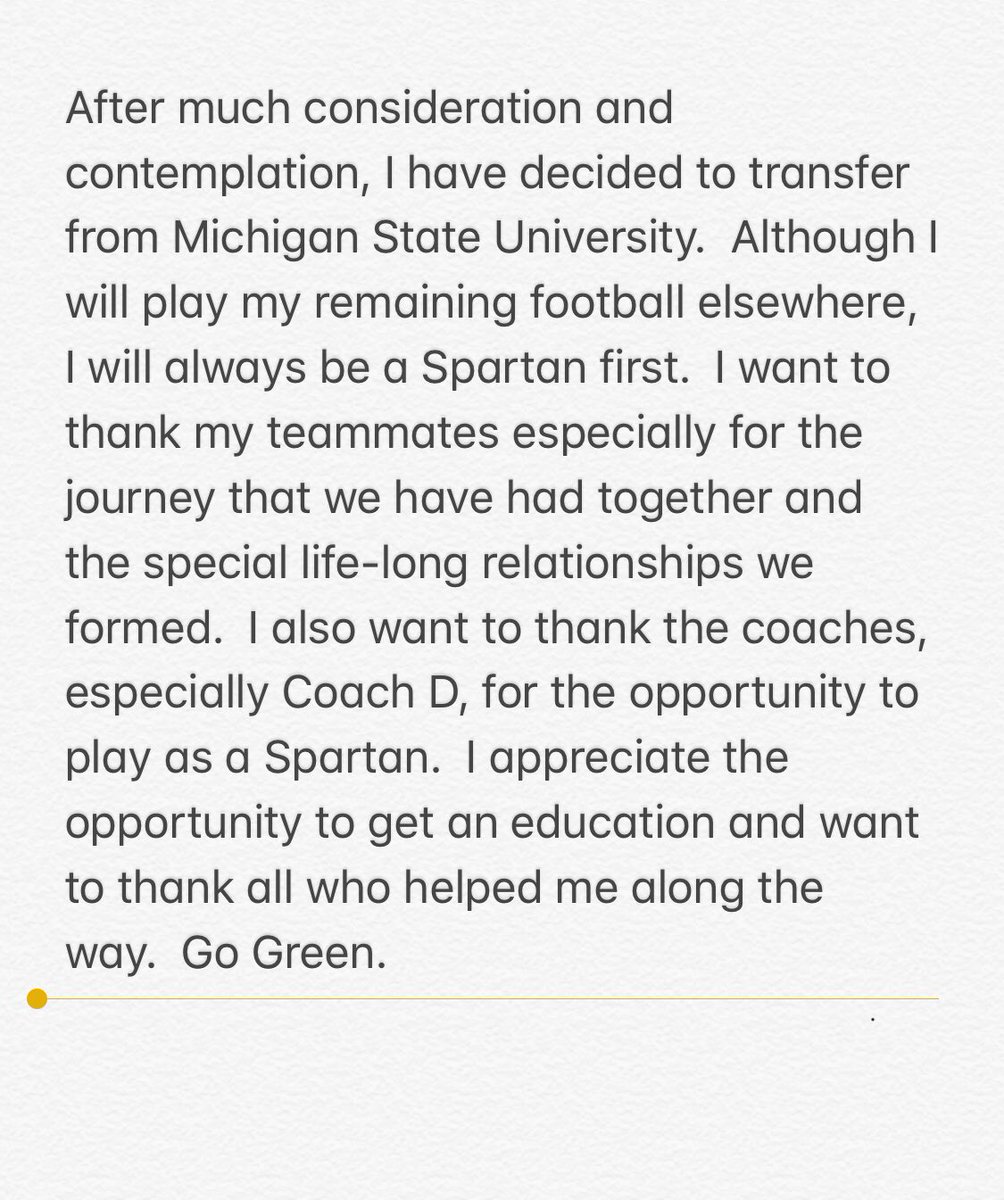 Stallworth, who is from Detroit, appeared in eight games in his career, including six last season. In 2017 he recored 11 total tackles, including four solo.