NORTHWESTERN
LOOK: Northwestern players recreate Sports Illustrated cover featuring Tim Tebow
Ten years ago, Sports Illustrated put Florida players Tim Tebow, Brandon Spikes and Percy Harvin on the cover of the 2008 college football preview issue. Spikes and Harvin each have an arm around Tebow, who is sitting on a Gators helmet.
Tebow and the Gators went on to win the BCS championship that season. Perhaps the SI cover was a lucky pose. At least that's what some Northwestern Wildcats players are likely hoping.
For Tebow's birthday, sophomore LB Troy Hudetz shared a photo of he and two of his teammates recreating the photo in Northwestern gear.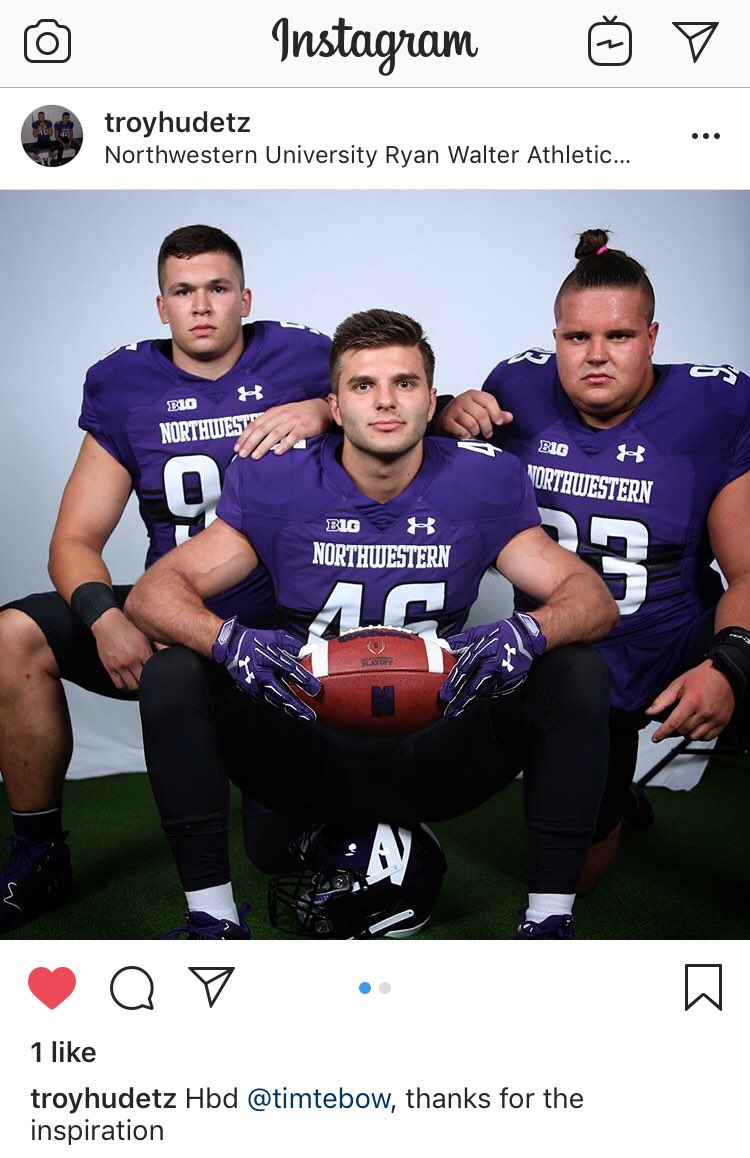 And here's how Tebow and co. looked on SI: