PENN STATE
State College ranked as one of the Top 5 best cities for CFB fans
If you're looking to spend a college football Saturday in the B1G, a stop in State College, Pennsylvania might have to be your first destination.
According to WalletHub, State College — the home of Penn State — is ranked as the fourth-best city for college football fans. It was the only B1G town ranked in the top 25. Ann Arbor, Mich., was the second-best in the conference, coming in at No. 36 overall.
The top five were Clemson, SC (No. 1), Tuscaloosa, Ala. (No. 2), Fargo, ND (No. 3), State College, Penn. (No. 4) and Tallahassee, Fla. (No. 5).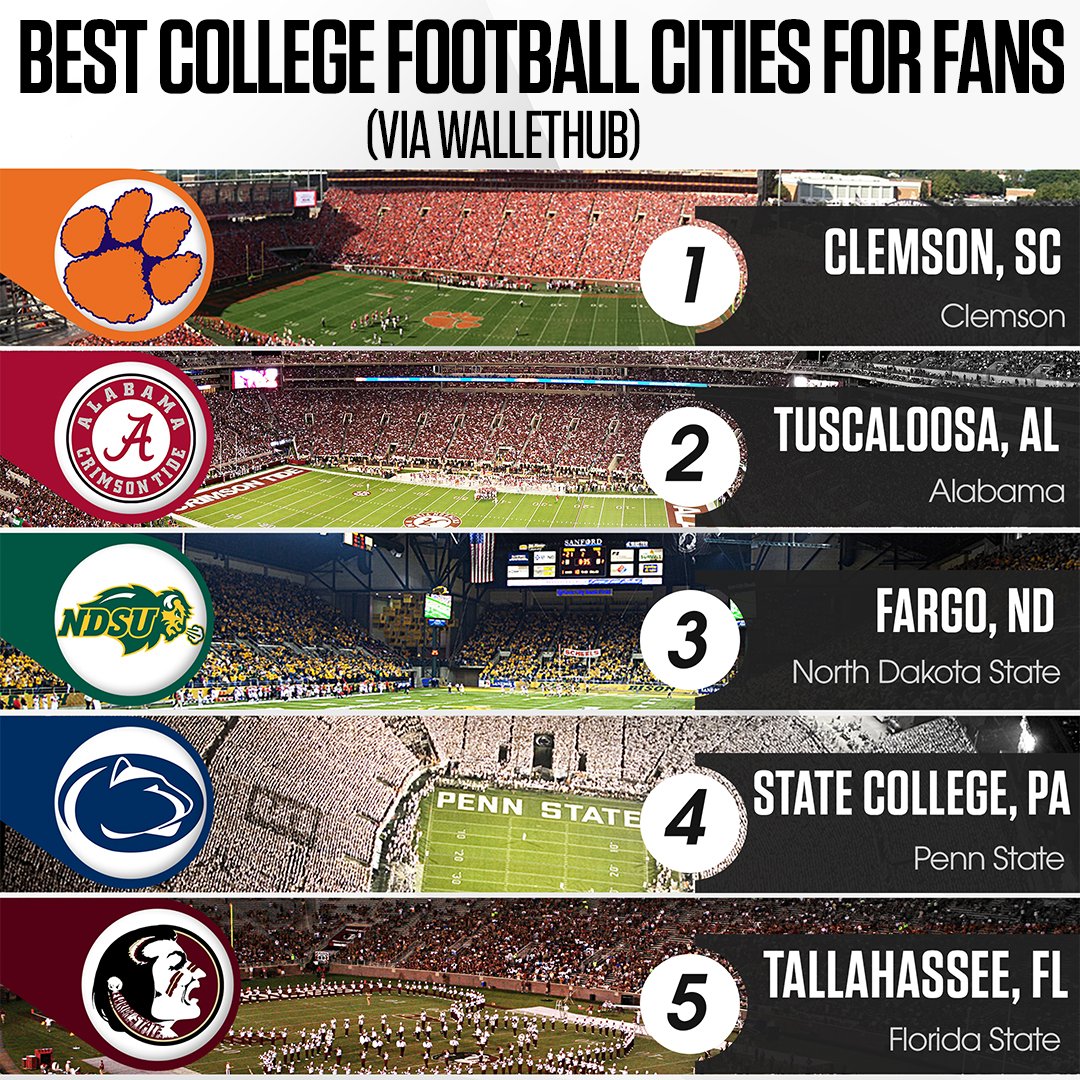 According to WalletHub, the rankings  were determined by 21 metrics, ranging from number of teams in the city to cost of tickets to fan friendliness. More than 240 cities were included in the evaluation.
Other categories and metrics included: team success, stadium accessibility, most engaged fans, and best ticket prices.
While several B1G cities should be on your bucket list, State College might just have to jump up to the No. 1 spot.