WISCONSIN
Hickey: Firing Paul Chryst is shocking. But it's also the right move at the right time for Wisconsin
When he was asked at Big Ten Media Days about USC and UCLA joining the conference, Wisconsin coach Paul Chryst had a self-deprecating reply.
My favorite quote today came from Paul Chryst:

"I was asked earlier today, 'How are you going to feel when you play your first conference game at SC?' Just hope I'm f—ing still there."

😂😂😂

— Adam Rittenberg (@ESPNRittenberg) July 28, 2022
On Sunday, Chryst learned that he will not f—ing still be there for Wisconsin's first conference game at USC. He won't even f—ing be there for Wisconsin's next conference game at Northwestern.
The Badgers stunningly dismissed their 8th-year coach Sunday, a day after a 34-10 blowout loss to Illinois — their worst defeat to the Illini since 1988. Picked to win the Big Ten West the past 2 seasons, the Badgers are instead off to their second straight 2-3 start.
Bad as that may be, Chryst is still a program alum with a 67-26 record at Wisconsin. The cutthroat nature of his dismissal is jarring.
Wisconsin AD Chris McIntosh didn't even give Chryst a chance to right the ship with winnable games coming up against Northwestern, Michigan State and Purdue. Nor does McIntosh care that this is costing the Badgers at least $16.4 and as much as $20 million.
And that is the most stunning element of this story.
Wisconsin is one of the stodgiest, conservative big-time athletic departments in the nation. Gary Andersen left for Oregon State because he was frustrated with Wisconsin's admissions policies. Bret Bielema left for Arkansas because he couldn't get enough money for his assistant coaches.
Pink slips were previously thought extinct in Madison. Wisconsin hasn't fired a football coach since Don Morton in 1989. It hasn't fired a men's basketball coach since Stan Van Gundy in 1995.
For Wisconsin to fire a coach, period, is jaw-dropping. When that coach has a .720 career winning percentage at the school, it's mind-blowing. And for such a change to take place before we've even reached the halfway point of the season is "Steve Martin in The Jerk" shocking.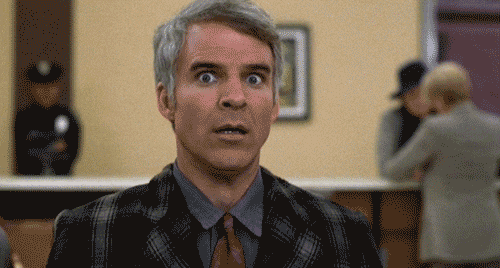 Fingers will rightfully point at Chryst's inability to develop former 4-star quarterback recruit Graham Mertz. Mertz opened his career with a 5-touchdown performance against Illinois in 2020 and has rolled straight downhill since. Mertz has been near the bottom of the Big Ten in several quarterback metrics the past 2 seasons.
But Wisconsin's bold move is not about Chryst in a vacuum.
McIntosh's decision to pull the trigger proves he is paying attention to the college football landscape. And 2 of the hottest names in the upcoming coaching carousel have Wisconsin ties — starting with interim coach Jim Leonhard.
Jim Leonhard's proving ground
Leonhard is in a similar position that his defensive-coordinating predecessor at Wisconsin was in a few years ago.
That would be Dave Aranda.
Aranda moved on to LSU in 2016, and every offseason it seemed the question was whether he'd become an NFL defensive coordinator or a college head coach next. Aranda took the Baylor opening in 2020 and is one of the game's rising coaching stars.
For the past couple of years, we've wondered whether Leonhard would become an NFL DC or college head coaching hire. With each passing offseason, the chances of keeping him in Madison grow slimmer and slimmer.
Unless you get ahead of the issue. And that's precisely what McIntosh has done by giving Leonhard a 7-game dry run as head coach.
If Leonhard is meant to be the guy, he'll show it during this upcoming stretch. This is the Big Ten West, so even at 0-2 Wisconsin can't be counted out of anything just yet.
The move is not without precedent in the current Big Ten.
In 2016, Tom Allen was one of the hottest defensive coordinator candidates in the country. It felt like a given that he'd land in the SEC. But Kevin Wilson resigned under pressure due to complaints of player mistreatment at the end of the regular season, and Indiana was able to keep Allen by promoting him to head coach for its bowl game.
Chryst's firing is very much about on-field performance, but the sentiment here is similar to Allen's replacement of Wilson. Why let this guy become a hot coaching candidate of the future when he's already right here?
By firing Chryst now rather than after the season, Wisconsin has time to see whether Leonhard is ready. There's a chance it pans out like Luke Fickell's interim season at Ohio State — too big for right now.
And if that turns out to be the case, McIntosh has another card to play.
Lance Leipold's landing spot
With Kansas at 5-0, Jayhawks coach Lance Leipold is the nation's hottest coaching candidate by a country mile. Kansas won 6 games combined in the 3 seasons prior to Leipold's arrival. Before last year's win at Texas, Kansas hadn't won a conference road game since 2008.
Leipold may be in the midst of the most impressive single-season coaching job of the 21st century.
Given that Kansas shares a border with Nebraska, Leipold is absolutely on the Cornhuskers' radar as a potential replacement for Scott Frost. And the prospect of Leipold running the Big Ten West at Nebraska is a public relations nightmare for Wisconsin.
Leipold grew up in Jefferson, Wisconsin — 33 miles from Camp Randall Stadium.
Much like former Badgers basketball coach Bo Ryan, Leipold is a product of the UW system who has earned a shot at the flagship campus.
Leipold played and coached at UW-Whitewater. He was a graduate assistant for Barry Alvarez from 1991-93 before assistant coaching stints at Omaha and Nebraska. When he got his first head coaching position at Whitewater, Leipold went 109-6 and won 6 Division III national championships.
Buffalo was the first school to realize that might translate to the Division I level, and now he's showing his system works in the Power 5 as well.
Given his history, it very much feels like we're heading toward a duel between Nebraska and Wisconsin for Leipold's services. Allowing Chryst to potentially pick up some more wins to preserve his position probably would have removed the Badgers from that competition.
McIntosh's move was cold-blooded. But with what's at stake for Wisconsin, it was necessary.
Two of the hottest coaching candidates in the country have Wisconsin ties. Wait another year, and neither might be available.
By that time, Chryst might have been fired anyway. Only the Badgers wouldn't have the right guy to replace him.
So forget any wish lists you may read regarding this opening. This is a two-horse race.
Whether it's Leonhard or Leipold, poor Paul Chryst became a necessary casualty for Wisconsin. The Badgers cannot afford to miss out on both. Even at this price tag.
Fortunately for Chryst, $16 million will buy a lot of Spotted Cows for his tears.