BIG TEN
5 observations about the monster new Big Ten media rights agreement
Kevin Warren can't be blamed for admiring the prodigious trajectory of his moon shot home run, with the Big Ten's official release announcing the conference's groundbreaking new media rights deal striking a virtual Barry Bonds pose.
"Big Ten Conference football will dominate Saturdays" opens the second paragraph of the official league news release.
It's not bragging if it's true. And it's true.
The B1G is positioned to capture lots of casual eyeballs with a noon EST kick on FOX, 3:30 EST kick on CBS, and a prime time game on NBC that's been christened "Big Ten Saturday Night." Hopefully corporate synergy gives us Jim Harbaugh hosting "Saturday Night Live" by the time the contract expires in 2030.
Speaking of that contract, here are my observations on the 7-year, $7 billion new deal.
1. The Big Ten is the captain now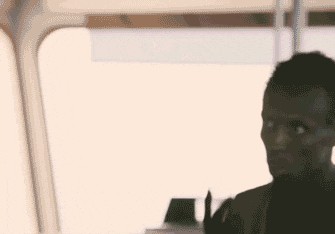 Ohio State is the lone B1G threat to the SEC's College Football Playoff hegemony at the moment, but don't expect that to still be the case by the end of the decade. Every Big Ten program will soon have the ability to pay for whatever and whomever it wants.
The precise distribution to each school hasn't been announced yet, but the Big Ten now has a much bigger money pool to swim in than the SEC. The B1G has $1 billion a year to dole out to its membership. Again — not over the course of 7 years. $1 billion per year.
The SEC's contract with ESPN is worth $300 million per year — through 2033.
In essence, that means it will take every SEC program 4 years to exceed what any given Big Ten program makes in a single year. Which means by 2030 we're going to see the B1G play catch-up on the field.
More than 2 decades ago, Nick Saban left Michigan State for LSU. A decade later, Bret Bielema left Wisconsin for Arkansas. And nobody goes the other direction without getting fired first.
That's about to change.
Coaches will still flock to the brand-name programs like Alabama, Texas or Oklahoma. But the B1G now has the ability to swipe coaches from the SEC if it so desires. Or any conference.
Sports Betting in Big Ten Country
There is big news coming to the upcoming 2022-23 Big Ten football season (and NFL season). Ohio online sports betting will be officially launching on January 1, 2023. Pre-registration is now open at FanDuel Ohio, and you can get extra $100 bonus by signing up now. Take advantage now.
The SEC's rise in the 2000s took place because it finally married the best coaches with its edge in local talent. Big Ten programs will be able to double any of their salaries. Or beat them to the punch for the top up-and-comers. A tectonic shift is poised to take place.
Perhaps the biggest shift? At this point, student-athletes deserve a share of the cut. But how that will happen is an entirely different matter.
2. Coaching stability is about to fade away
For the second straight season, every incumbent Big Ten head coach is returning to the sidelines. Remember it, because it might be a long time before it happens again. NFL-sized money means we are about to see NFL-short leashes on college coaches.
In the olden days, the standard was for a coach to get 4-5 years to prove he could win once he got a team of his own guys in the building. With exceptions for rules violations, the earliest the plug usually got pulled was after 3 years.
The new standard will be 3 years to prove you can win with the cord getting yanked as quickly as 2 years. This is the type of thing you see in the SEC, where Arkansas canned Chad Morris after 2 years and Florida fired Jim McElwain for being 3-4 in his 3rd season after going 10-4 and 9-4.
Iowa has had 2 coaches since 1979. Northwestern has had 3 since 1992. This type of stability is already rare in college football. It may trend closer to obsolete once big money changes B1G culture.
3. We aren't done realigning yet
The first thing you notice about the Big Ten media rights deal is the money. But for me, the second thing to pop off the page is the length.
This is actually a very short contract.
The SEC's deal with ESPN, which kicks in starting in 2024, lasts through the end of the 2033 football season. The ACC's grant of rights contract that seemingly binds the conference together runs through 2036.
By crafting a contract that expires before either of those conferences makes their next move, the Big Ten is in the driver's seat to dictate the next round of conference realignment.
There will likely be peace and tranquility from 2024-29, but after that the B1G will dictate what the next phase of college sports looks like.
4. Basketball feels like a second-class citizen
College basketball has been marginalized by conference realignment since the nuking of the original Big East. By moving away from ESPN in favor of subscription streaming platforms, that marginalization continues within a conference where many schools identify themselves as basketball-first.
On the football side of things, the deal is a coup. Getting 3 games a week on major networks allows the Big Ten to reach cord-cutters and older viewers who can't figure out how to work streaming services unless the grandkids are visiting.
But if Pawpaw wants to watch a basketball game, little Timmy may have to walk him through the process. Peacock will have "as many as" 47 regular-season men's basketball games exclusively on the streaming service.
It may be a much bigger loss for fans of winter sports like women's basketball, hockey and wrestling. With more men's basketball migrating to Big Ten Network in ESPN's absence, those events will more frequently get kicked to the streaming curb.
Big Ten fans watching at home will have an easy enough time finding weeknight games between BTN and FS1. The more interesting social experiment will be at bars. There is more than one watering hole in this country where you can see an outline of the ESPN Bottom Line literally burned onto the screen because that TV has never been set to a different channel.
There's a chance I'm overblowing this concern, and "different" won't necessarily equate to "downgraded." But those who are going out for a game will need to make certain their bartender knows how to work a remote.
5. Things will feel different
For starters: SEC fans, eat your hearts out.
Hello, @B1Gfootball.
Hit the music. pic.twitter.com/PbMHPql1Cz

— CBS Sports (@CBSSports) August 18, 2022
A theme song is a funny thing to fret about, but SEC fans are apparently losing their minds over the fact the music they associate with their game of the week is being co-opted by the B1G.
Take it up with Greg Sankey, people. He's the one who took what once seemed like the biggest bag over your precious jam.
One of the few downsides to the deal, though it feels like the biggest, is the likelihood we'll see a lot less of ESPN's GameDay on Big Ten campuses. There's something magical about the pregame show and its traveling circus that Fox's Big Noon Kickoff has failed to capture so far. Big Noon Kickoff is a show; GameDay is an event.
The fact GameDay is fronted by iconic Big Ten faces — Desmond Howard (Michigan), Kirk Herbstreit (Ohio State) and Lee Corso (Indiana) — will make its likely absence all the more jarring.
This is a minor concern in the grand scheme of things. Big Ten fans will be pretty happy with the results of Warren's savvy Saturday takeover. Big Ten football will indeed be B1G. And it will be everywhere — expect for ESPN and ABC.
After decades of familiarity, that part of the equation will take some getting used to.