BIG TEN
Saturday Football: Colorado search, Spartan turmoil and Zach Evans
The Saturday Football newsletter goes out to subscribers up to three days a week and discusses the major events going on around the nation in college football. You can subscribe by clicking here.
Good morning and happy Monday! The offseason news cycle continues to provide plenty of interesting stories, with today's biggest news items coming out of Colorado and Michigan State. The Mel Tucker saga continues to entertain and the Buffaloes are still searching for a new coach.
So, let's head to the Pac-12 for an update on the Colorado search. Then, we'll head to East Lansing, where Tucker is already making some big changes. We'll also hit on some recruiting stories. There's plenty to talk about today, so let's get started!
COLORADO COACHING SEARCH
Colorado is looking for a replacement for Mel Tucker. Who is in the mix for the job?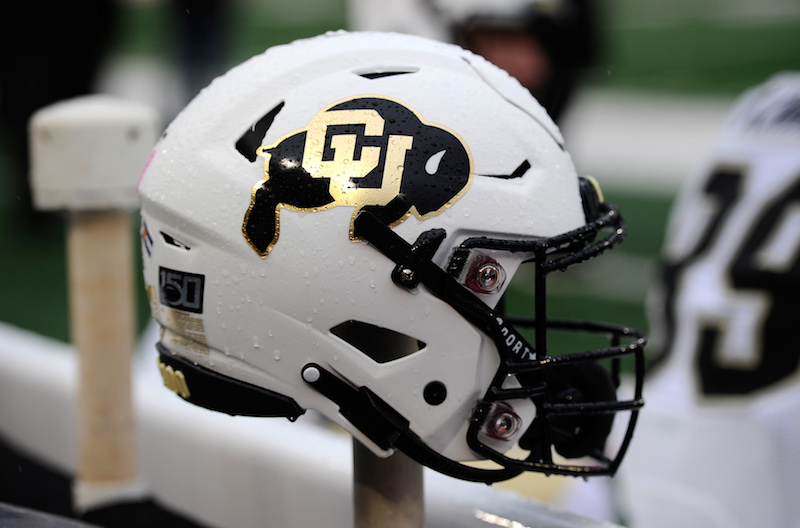 Just when you think the coaching carousel is done spinning, it starts up again. When Mark Dantonio abruptly resigned from Michigan State, it set the Spartans on the hunt for a new coach. They went with another Power 5 coach, bringing in Mel Tucker from Colorado (more on him later). That, of course, means the Buffaloes now need a new head coach.
So, who is in the mix to land the job in Boulder? Here are the latest rumors and reports coming from Colorado as the Pac-12 school searches for its next coach:
So, Colorado has some intriguing options. It remains to be seen which way the Buffaloes ultimately decide to go, but they'll need to make a decision soon. Spring practices start up in a couple of weeks and there needs to be some stability at the head coach position before then. Stay tuned!
TOP 2021 RECRUITING CLASSES
Now that the 2021 recruiting cycle is getting started in earnest, some schools are off to a great start and others have some catching up to do already. There's still plenty of time left, of course, as the Early Signing Period won't take place until December, but coaches will want to hit the ground running in March and throughout the spring and summer.
So, which schools have the top recruiting classes in the 2021 cycle as of Sunday evening? Here's a look at the 10 best classes thus far (via 247Sports):
Ohio State — 10 players, 1 5-star, 7 4-stars
Clemson — 9 players, 1 5-star, 8 4-stars
Notre Dame — 8 players, 0 5-stars, 7 4-stars
Florida — 9 players, 0 5-stars, 7 4-stars
Miami — 9 players, 0 5-stars, 4 4-stars
Texas — 6 players, 0 5-stars, 5 4-stars
Wisconsin — 8 players, 0 5-stars, 3 4-stars
Iowa — 7 players, 0 5-stars, 2 4-stars
Oregon — 5 players, 0 5-stars, 4 4-stars
North Carolina — 5 players, 0 5-stars, 4 4-stars
Obviously, it's still very early on in this process, but it's interesting to see some of these programs so high in the rankings. And, in the current top 10, there is only one SEC school. That will certainly change moving forward.
MICHIGAN STATE TURNOVER
Mel Tucker is already making big changes at Michigan State. Will the changes go over well?
The Michigan State Spartans have hired Mel Tucker to replace Mark Dantonio, who retired abruptly just before National Signing Day. Tucker has wasted no time making big changes in East Lansing, hitting the ground running while setting up his new program.
As Tucker puts his mark on the Spartans, there has been a bit of turmoil. So, let's take a look at how the first few days of Tucker's tenure have gone:
Tucker did pretty much a complete overhaul of the Spartans' staff. In making changes, it appears only two of Dantonio's assistants will be remaining on staff — defensive coordinator Mike Tressel and DT coach Ron Burton. That news only came after reports originally stated that Tucker would completely replace Dantonio's staff. Longtime Michigan State assistant Jim Bollman's Twitter account indicates that he is now retired. One person Tucker wanted — Kentucky associate head coach Vince Marrow — won't be heading to East Lansing. He decided to stay with the Wildcats.
Of course, changing assistants is nothing uncommon in football. During coaching transitions, the new coach often brings in a group of guys he's more familiar with. Still, that didn't stop starting DE Jacub Panasiuk from threatening to transfer if DE coach Chuck Bullough isn't retained by Tucker.
Hours before Tucker took the MSU job, he was at a Colorado event. Speaking to a group of the Buffaloes' top boosters, Tucker talked about his commitment to the Colorado program. However, it seems at least one of the boosters knew something was going on with Tucker that night. Sports Illustrated's Ross Dellenger and Pat Forde wrote about the bizarre final hours of Tucker's brief tenure at Colorado. Well worth a read.
Tucker received a massive pay raise, so it's hard to fault him for moving on from Colorado. Still, it's a bit tough to listen to coaches preach loyalty to players when they move around so frequently. Tucker inherits a program in turmoil at Michigan State, so we'll see what he can do with the Spartans and how long he sticks around.
GOOD READS
MARIO CRISTOBAL
Oregon is reportedly working on an extension for Mario Cristobal. Will the Ducks' coach stick around?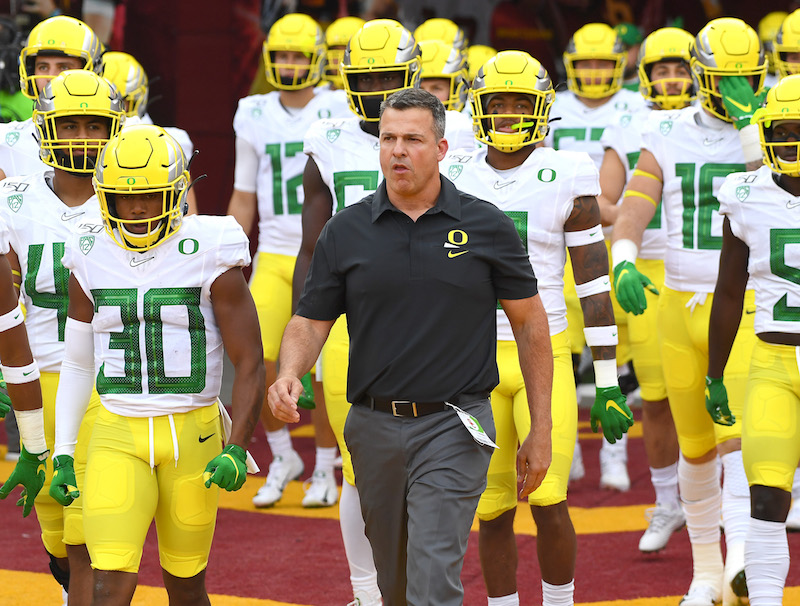 Mel Tucker leaving Colorado for a huge payday at Michigan State shows how far behind some Pac-12 schools are in terms of revenue compared to SEC and Big Ten programs. While the Oregon Ducks certainly have plenty of money, Tucker's Colorado departure clearly has them thinking about their own future.
As Mario Cristobal prepares for his third season at the helm of the Oregon program, rumors are swirling about his future. Here's a look at the latest news surrounding the Oregon coach:
It's clear the Ducks want to keep Cristobal around for a while. Following a 12-2 record in 2019 that featured a Rose Bowl victory, things are going well in Eugene these days (even though star QB Justin Herbert is off to the NFL). Reports surfaced last week that Oregon was working on a contract extension for Cristobal.
Cristobal wasn't being paid like a top Power 5 coach in 2019. Per USA TODAY's coaching salary database, Cristobal made $2.6 million last year, making him the 56th highest-paid coach in the FBS. That's not a lot for a guy who went on to guide the Ducks to 12 wins. The Oregonian's John Canzano wrote that Oregon would be wise to lock Cristobal up long term.
Cristobal's message seems to be resonating with recruits, too. Oregon put together the No. 12 recruiting class in the 2020 cycle (per 247Sports), landing three 5-star players. LSU and Ohio State also had three 5-star players in their class. That's the sort of company the Ducks are keeping on the recruiting trails. Chris Hummer of 247Sports wrote about how Oregon is trying to bring an SEC-like mentality to the Pac-12 under Cristobal.
It seems the Ducks could work out an extension with Cristobal in the next few weeks, but nothing is official just yet. Cristobal seems to have Oregon trending in the right direction, but if the Ducks don't commit to him, it wouldn't be a surprise to see him become the next Pac-12 coach to leave for more money in a couple of years. We'll see how the 2020 season and beyond play out for Cristobal and the Ducks.
JUST FOR FUN
Coaching salaries continue to skyrocket across the Power 5 conferences. Take Mel Tucker as an example. In 2019, he made $2.4 million as the head coach of Colorado, according to the USA TODAY database. Now at Michigan State, he'll reportedly make north of $5 million per season.
So, for today's quiz, can you name the top 5 highest-paid coaches from the 2019 season? And, to the nearest million, how much money did they make combined?
Scroll down to see the answers to today's quiz.
ZACH EVANS
Zach Evans, a 5-star 2020 running back, still hasn't signed with a school. What's going on?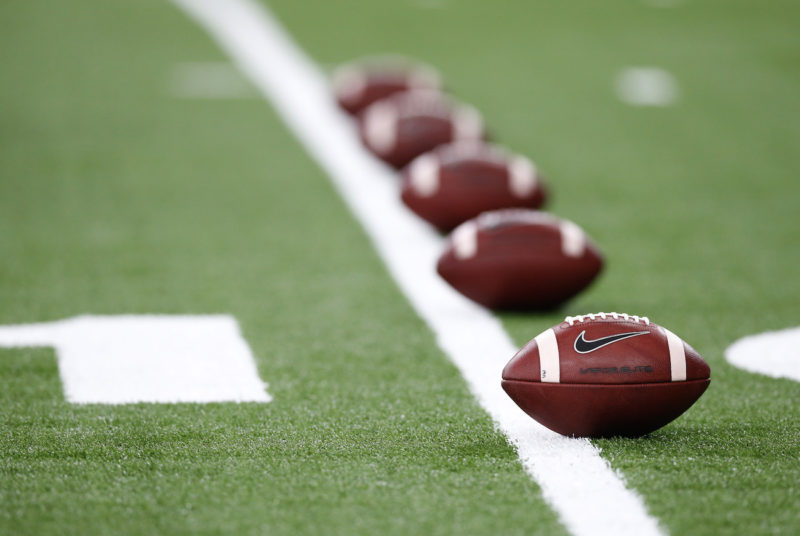 With National Signing Day in the rearview mirror, nearly every 2020 recruit has signed a letter of intent for this fall. However, one notable exception remains — 5-star RB Zachary Evans. The talented running back from Houston originally signed with Georgia, but was released from his LOI.
So, what's next for the talented runner and where will he play this fall? Let's take a look at some of the latest news involving the strange recruiting saga:
Being released from his letter of intent had major ramifications. Now, according to NCAA rules, he can't sign a second LOI. Instead, he must wait until the summer semester and enroll at the school he chooses in order to make things official. Per Evans' 247Sports page, Ole Miss, Texas A&M, Florida and Tennessee seem to be the top options.
The Volunteers would certainly love to have Evans in Knoxville. Recently, Tennessee's iconic rock was painted with a message to Evans, and he noticed. With the work Jeremy Pruitt did last year at Tennessee, things seem to be trending up for the Vols, and Evans could continue that upward trajectory.
How did we get to this point where Evans is today? This recruiting process has taken several unforeseen twists and turns. Fortunately, Bleacher Report's David Kenyon took a look back at what exactly has happened during the recruitment of the last remaining 2020 5-star prospect.
Evans will eventually end up at a big-name school, it seems, and one likely in the SEC. But, by not being able to enroll early, it remains to be seen how quickly he can get up to speed at whatever school he chooses.
ANSWERS
Here are the five coaches who made the most money in 2019, according to the USA TODAY database:
Dabo Swinney, Clemson — $9,315,600
Nick Saban, Alabama — $8,857,000
Jim Harbaugh, Michigan — $7,504,000
Jimbo Fisher, Texas A&M — $7,500,000
Kirby Smart, Georgia — $6,871,600
So, to answer the additional question, that's a grand total of $40,048,200 in combined salary for those five coaches. If you guessed $40 million combined, give yourself a pat on the back!
QUOTE OF THE DAY
"The Michigan game is not just another game. That's something we embrace. I don't believe in down-playing expectations. That's useless."
– New Michigan State coach Mel Tucker is already embracing the Spartans' rivalry with Michigan.
TWEET OF THE DAY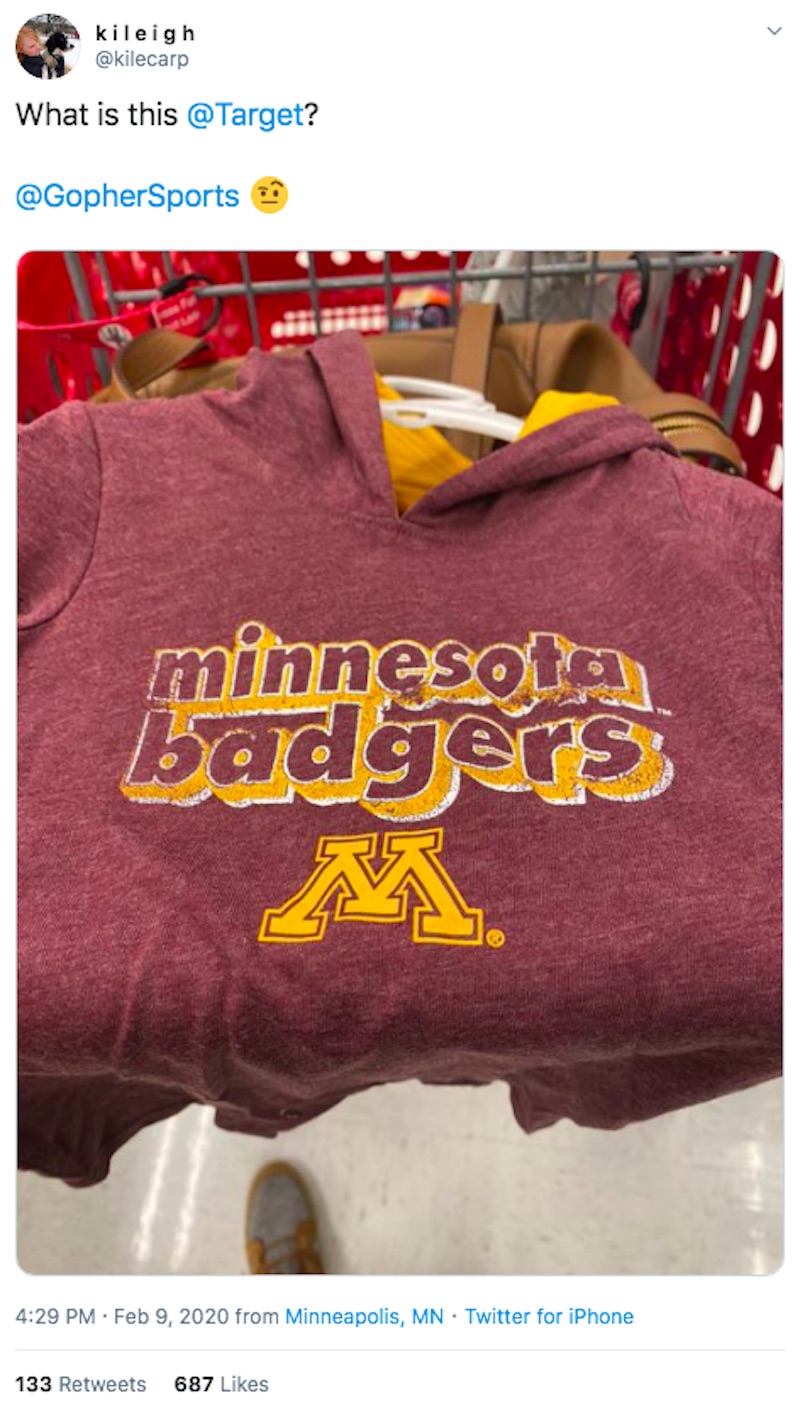 Oops. Target won't be making many new fans in the upper-Midwest by combining Wisconsin and Minnesota's teams on a sweatshirt. For a company with its headquarters in Minneapolis, this is a baffling mistake. Target did release an apology after this picture made its way around the internet.