BIG TEN
Saturday Football: Seasons canceled, angry B1G teams and spring football
The Saturday Football newsletter goes out to subscribers up to 3 days a week and discusses the major events going on around the nation in college football. You can subscribe by clicking here.
Good morning and happy Monday! As of Sunday night, the ACC, Big 12 and SEC were still planning to play football this fall. However, the Big Ten and Pac-12 have opted to postpone their fall sports seasons until at least the spring semester.
Today, we'll dive into the fallout of the Big Ten and Pac-12's decisions and talk about the three Power 5 conferences that are moving forward with football. Then, we'll discuss a handful of Big Ten teams that are none too happy with the league's decision to postpone. Let's dive into these important stories, shall we?
SEASONS CANCELED
The Big Ten and Pac-12 canceled fall sports last week. Did they make their decisions too soon?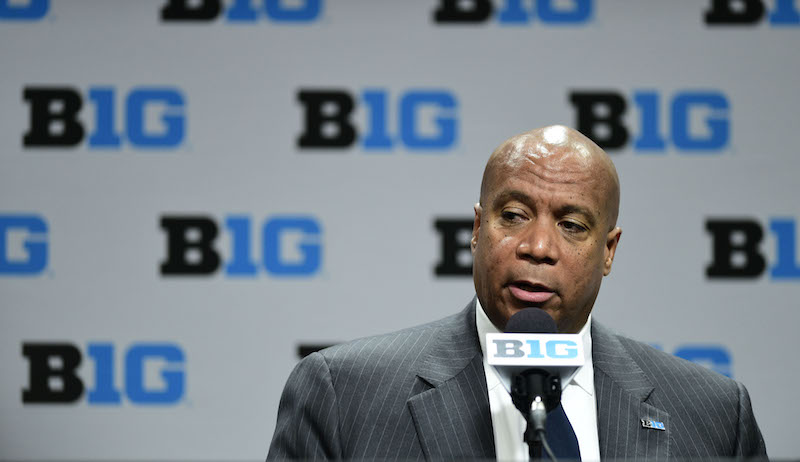 The college football world was shaken up in a major way last week as the Power 5 conferences diverged in a rather important way. Namely, three of the conferences decided to keep moving forward with preparations for fall football, while the Big Ten and Pac-12 postponed their seasons.
Naturally, that sparked quite a bit of reaction and debate. In this first section, we'll discuss the immediate aftermath of the Big Ten and Pac-12's decisions. Then, we'll get into some specific Big Ten parent, coach, player and school grievances in the next section. Let's dive in:
The SEC, Big 12 and ACC, along with the AAC, Conference USA and Sun Belt, are still planning to play. The Big Ten, Pac-12, Mountain West and MAC have postponed or canceled football. There's a big divide at the FBS level, and things could get even more fractured over the coming weeks. Buckle up, because there are sure to be more stories about each league's decision in the near future.
GOOD READS
MORE B1G DRAMA
Many in the B1G are upset at the decision to postpone football. Can they force the league to reverse it?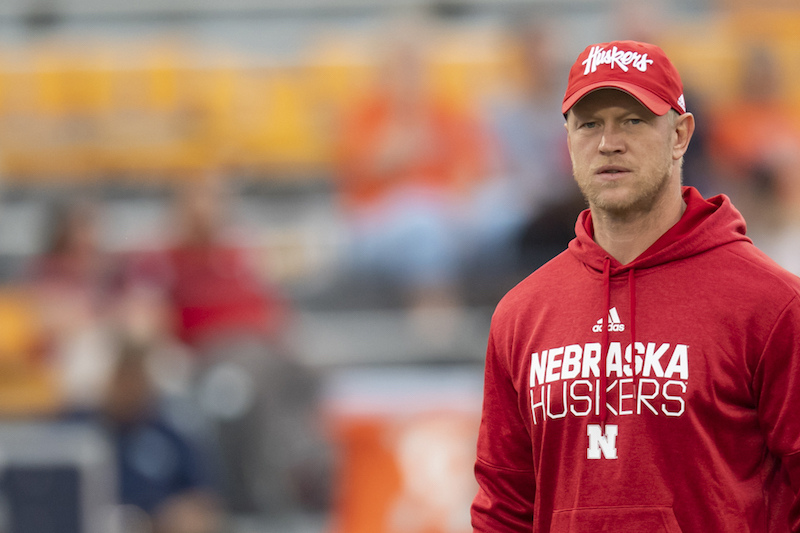 Let's just say the Big Ten's decision to postpone football hasn't been very popular. That is probably a massive understatement. Still, the reaction to the league's announcement was swift and it has been an ongoing source of anger among fans, players, coaches and even some administrators.
So, what can be done? Where do we go from here? Let's dive into the mess the Big Ten faces as some of its key members openly revolt:
Reaction was perhaps strongest from Scott Frost and Ryan Day. After news broke of the postponement, Frost said the Cornhuskers were "prepared to look for other options" regarding fall football. Many speculated that Nebraska could look to its old conference, the Big 12, to play in 2020. One report even said the Huskers would be welcomed back to that league with "open arms." However, B1G commissioner Kevin Warren said that wouldn't be an option if Nebraska wants to stay in the Big Ten. Eventually, Nebraska chancellor Ronnie Green and AD Bill Moos released statements reaffirming their commitment to the B1G.
Ohio State has followed a similar path in recent days. First, Day said "We are looking at everything" in terms of playing. And, even though AD Gene Smith said "There's not a fall option," many in the Buckeye family aren't accepting that. Ohio State football parents sent a letter to Warren. (Similar movements are taking place at Nebraska, Penn State and Iowa.) Ohio State coaches, including Day, showed their support for the parent movement. Former Ohio State coach Urban Meyer said he applauds Day and Frost (and others) for sticking up for their players.
Ohio State QB Justin Fields is trying his best to play this fall. He and fellow Heisman Trophy frontrunner Trevor Lawrence have been very outspoken with the #WeWantToPlay movement. On Sunday, Fields tweeted out a link to an online petition he created calling for the Big Ten to allow those schools and players who want to play to do so. By Sunday evening, that petition already had more than 150,000 signatures and will have surely gained even more by the time you're reading this on Monday.
One Big Ten administrator texted ESPN's Adam Rittenberg and summed things up pretty succinctly. "Our league is seriously divided," the message read. Yep, that sounds about right. Is Warren the right man to lead the Big Ten through this mess? Ryan O'Gara of Saturday Tradition wondered if Warren was cut out for the job. Perhaps the Big Ten will open up a bit more about its decision to postpone. If not, the questions and complaints are likely only going to get louder.
JUST FOR FUN
In 2019, LSU QB Joe Burrow won the Heisman Trophy, led the Tigers to a perfect 15-0 season and a national title and also set an FBS record by throwing for 60 touchdowns. For today's trivia question, can you name the other six FBS quarterbacks who have thrown at least 50 touchdown passes in a single season?
Scroll down to see the answers to today's quiz.
SPRING FOOTBALL
If spring football does happen, what would it look like? Some plans are beginning to take shape.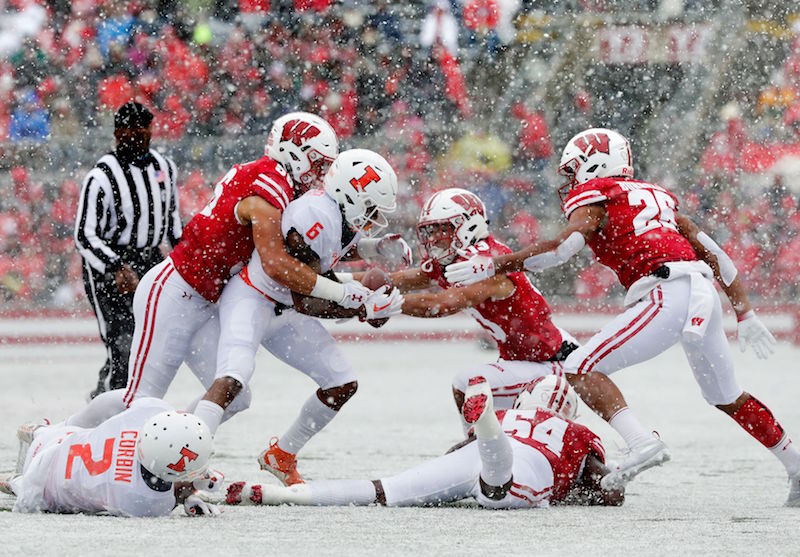 We've discussed the Big Ten and Pac-12's decisions to postpone fall sports, with the potential to resume in the spring. Let's assume the measures being taken to overturn those decisions aren't successful. Let's also assume that spring football is actually a viable option and the leagues move forward with it. That begs the question — what will a spring season look like?
Well, there are some plans being discusses right now, including one proposed by Purdue coach Jeff Brohm, that don't make it seem as far-fetched as originally thought. Let's check out all things spring football:
While others complain, Brohm sprung into action and made a plan. His proposal calls for an eight-game spring season, featuring six divisional games and two crossover games. Training camp would start on Jan. 16, and games would begin on Feb. 27. "I wanted to get some optimism out there," Brohm said about his plan. "We all want to play. I'm disappointed that all the Power 5 conferences didn't work together and make a decision in conjunction."
So, the big question is — could Brohm's spring plan actually work? At Saturday Tradition, columnist Phil Ervin writes that if there's better testing for COVID-19 by spring, the season could be played as Brohm lays out. Sports Illustrated's Albert Breer also came up with a plan for a spring season, but it isn't quite as detailed as Brohm's plan. So, which plan is better? Saturday Football's Ryan and Connor O'Gara debated that question. However, Ryan O'Gara is also on the record as saying spring football is a terrible idea for a number of reasons.
Many others have weighed in on the spring football idea, too. ESPN's Bill Connelly attempted to answer a number of commonly asked questions about football during the pandemic. He then laid out his own plan for spring football. Another big question? Would a spring champion be legit? The College Football Playoff is proceeding with fall title plans. Ryan O'Gara weighs that question of spring title legitimacy in this piece.
As mentioned earlier, there is a push to get the Big Ten to overturn its decision to postpone fall football. It's also worth noting that none of the above spring football plans have actually come from, you know, the Big Ten officials. Still, it is encouraging that there are at least discussions around the idea of spring football, especially from a coach like Jeff Brohm. There are major hurdles to overcome, but spring football would be better than no football if it comes to that.
ANSWERS
Here are the six FBS quarterbacks (other than Joe Burrow) who have thrown 50 or more touchdown passes in a single season:
Colt Brennan (Hawai'i, 2006) — 58 TDs
David Klingler (Houston, 1990) — 54 TDs
B.J. Symons (Texas Tech, 2003) — 52 TDs
Dwayne Haskins (Ohio State, 2018) — 50 TDs
Derek Carr (Fresno State, 2013) — 50 TDs
Sam Bradford (Oklahoma, 2008) — 50 TDs
QUOTE OF THE DAY
"Whoever wins it, wins it. That's the champ. It's the same way in every sport. … Somebody is gonna win a championship, so maybe it's a shortened season, maybe it's not as many teams or whatever. But you best believe whoever wins it is gonna have to earn it. Nobody's gonna give nothing to nobody, so you can only control what you control. We just hope we can have the opportunity to play."
– Clemson coach Dabo Swinney isn't a fan of any talk that the 2020 college football champion should have an asterisk next to its name in the history books.
TWEET OF THE DAY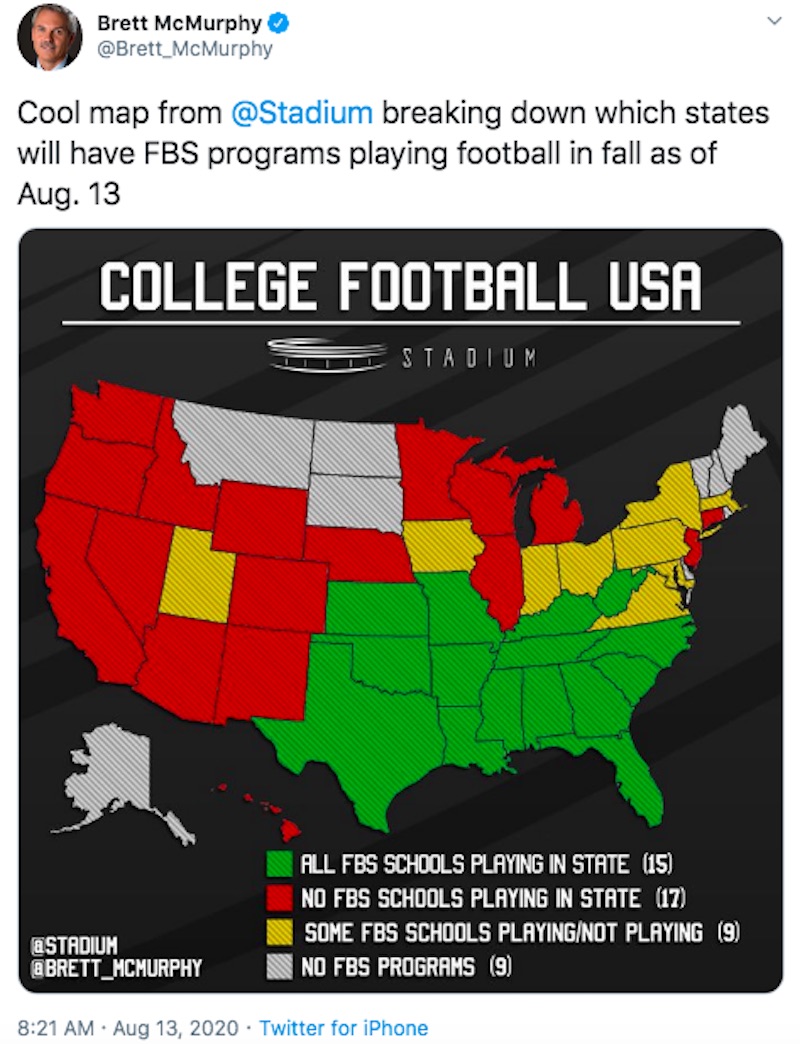 Stadium's Brett McMurphy tweeted out this helpful map showing which states have all their FBS teams playing this fall (as of now), which states have none of their FBS teams playing and which states have a mix.